California governor recall election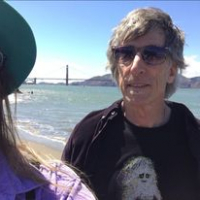 brianlux
Moving through All Kinds of Terrain.
Posts: 38,654
This may be of interest to those of you outside of California as well.
I'm not a huge Newsom fan- pretty much split in my opinion of him.  But the alternative, should he lose next months recall election, could see a far right republican put into office.  In liberal California, you say?  Yes, it's very possible. 

"Democratic California governor Gavin Newsom, who could be ousted from his post in a recall election scheduled for September 14, blasted talk-radio host and Republican front-runner Larry Elder as a fringe candidate more right-wing than former President Donald Trump.
https://www.cnn.com/2021/08/13/politics/gavin-newsom-recall-dianne-feinstein/index.html

It's the Democrats' doomsday scenario: California Gov. Gavin Newsom loses his recall race this fall, and a Senate vacancy is later filled by a GOP governor.
And the 50-50 Senate, currently controlled by Democrats, is run again by Senate GOP Leader Mitch McConnell.
It's a scenario that Democrats publicly say they're confident will never happen – but privately, many acknowledge that it's entirely possible.

Beyond the obvious effect this could have on this state, I think it's also worth noting how close this country is to becoming predominantly controlled by the radically right wing. 

If this can happen in California... need I say more? 

"I believe in the mystery, and I don't want to take it any further than that. Maybe what I mean by that is love."

-John Densmore