Auto-Save Draft feature temporarily disabled. Please be sure you manually save your post by selecting "Save Draft" if you have that need.
Nirvana. Overrated?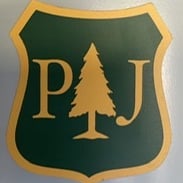 pearljammr78
Posts: 1,474
My opinion is strictly that. My opinion.  But even though I like Nirvana and own their albums on vinyl, they seem to be overrated in my eyes. Kurt's lyrics are nonsense for the most part. To me, I believe that Dave Grohl has a much bigger influence on the band than it has ever been said. Soundgarden, Tad, Alice In Chains, Kyuss, the Melvins and of course Pearl Jam are much more listened to in my house and I believe to be better bands than Nirvana. I think Nirvana was right place, right time but not as important as everyone seems to make them. Maybe I am wrong. But just my opinion. 
Peace,Love and Pearl Jam.