The all-purpose heavy duty Climate Chaos thread (sprinkled with hope).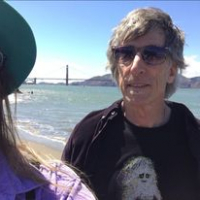 brianlux
Posts: 38,883
I'm not asking to be bating, or to be right (I wish I were wrong about all this), or put anyone down.  I really don't get it.  Greta Thunberg asks this questions in this very direct, almost confrontational talk seen here:

She and and others are asking the same question:  Why is it that Global Warming is not the number one topic in the news, on social media, in places like AMT?  We spend a lot of time talking about things that are important and immediate, but we don't spend as much time talking about the one thing that could very well put an end to the ability or need to discuss any of that other stuff.  The climate is changing due to our abuse of the planet and that could easily make our survival in the not too distant future very sketchy.  We are, after all, in the midst of the 6th Extinction- also known as the Holocene Extinction.  Are we suicidal, dumb, or just plain selfish and lazy?  Maybe all three? Why?

"I believe in the mystery, and I don't want to take it any further than that. Maybe what I mean by that is love."

-John Densmore

Post edited by brianlux on