Auto-Save Draft feature temporarily disabled. Please be sure you manually save your post by selecting "Save Draft" if you have that need.
Another "The Official The Who" Thread
brianlux
Moving through All Kinds of Terrain.
Posts: 35,607
Another because surely there must already be one but I can't find it.
I'm well into Pete Townshend's autobiography Who I Am and in reading this book, I am in love with The Who all over again and I'm in love with Pete Townshend all over again.   What a great book.  Yes, Pete is no angel (except when he is) but he's as real as it gets and the breadth of his talent is staggering (Damn!  I had no idea he had spend time as an editor for Faber and Faber after The Who broke up in the early 80's!  Hangin out with the likes of William Golding.  Whoa!)
About half way through the book, I ordered a copy of the restored 2 disc DVD of "The Kids Are Alright".  I'd never seen the restored film until I watched it last night.  I was blown away and- I kid you not- I cried through practically half the movie.  Those restored colors and sounds!  Memories of seeing The Who in 1968.  Watching Keith Moon laugh his way through a most extraordinary and fast life and realizing yet again he is no more.  And the same with the amazing John Entwhistle.   Watching Roger swing that mic out into space and catch it right on the beat every goddamn time like he did when I saw them play.  Listening to Pete tell his stories and watching him bloody his hands with a windmill guitar style never to be fully copied by any one ever again! And seeing the entirety of "A Quick One While He's Away" from the film "The Rolling Stones Rock and Roll Circus" which had been edited to a shorter version in the original movie.  Watching that practically had me on the floor.  Fantastic! 

God, I love this band!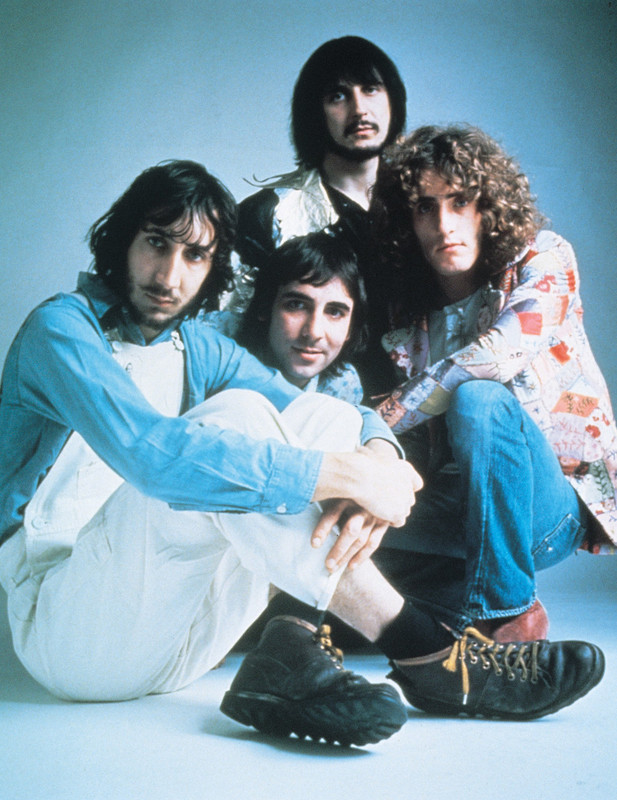 "I believe in the mystery, and I don't want to take it any further than that. Maybe what I mean by that is love."

-John Densmore