Auto-Save Draft feature temporarily disabled. Please be sure you manually save your post by selecting "Save Draft" if you have that need.
*** Denver Fanviews Here 10/22/14 ***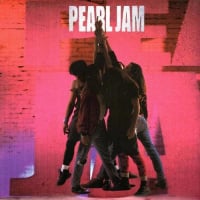 Sea
Earth
Posts: 2,484
Pearl Jam
Pepsi Center
Denver, CO
Oct. 22, 2014
Set List

PEARL JAM "24"
Band Onstage 08:19
Band Offstage 11:41

01. Release
02. Low Light
03. Elderly Woman Behind The Counter In A Small Town
04. Last Exit
05. Why Go
(Ed comments on the elevation and suggests since marijuana is legal some folks might be higher still.  He says Seattle and Denver are sister cities and it feels nice to be on the right side of history. They play the next song for Hannah, presumable a request.)
06. Lightning Bolt
07. Mind Your Manners
(Ed talks about how important music can be when you are growing up.  He talks about friendship and dedicates the next song to the McCandless family some of whom are here tonight)
08. Setting Forth
09. Leatherman
10. My Father's Son
(Between songs Ed improvs some lyrics while Mike plays a blues lick.  One of the lines references Bellevue Blues)
11. Even Flow
12. Ghost
13. Present Tense
14. Do The Evolution
15. Eruption-(Van Halen)
16. Of The Earth
17. Given To Fly
18. Sirens (for Todd, Kelly and a little one named Alex)
19. Don't Gimme No Lip
20. (Improv/Intro to Lukin)
21. Lukin
22. Porch
(Mike attacks a globe with his mic stand and when that is ineffective he goes after it with his guitar which proves up to the task.  Ed sings the outro from the pit and kicks his globe and swings on it a little bit)

Encore Break 1


23. Future Days (for John and Ruth)
(Ed sends bottles of wine to the people who are furthest up and away from the stage)
24. Sleight Of Hand
(Let's make John proud on this one)
25. Imagine-(Lennon)
26. Mother-(Waters)
27. Last Kiss-(Cochran) (played to the back of the venue)
28. Breath
29. Leash
30. Rearviewmirror

Encore Break 2 
(Ed thanks the audience for sticking around and for helping them have such a great show.  Ed says we didn't know until a few minutes ago that this is the 24th anniversary of our first gig in Seattle.  Ed makes joke about long term relationships and that they had to divorce a few drummers before they found Matt.  He also notes that Jeff and Stone have been together for thirty years.  He wants to thank them for given "us the ride of our lives".)

31. Once 
32. Black
33. State Of Love And Trust
34. Better Man/Save It For Later-(Charley, Cox, Morton, Steele, Wakeling)
35. Wasted Reprise
36. Life Wasted
37. Alive
38. Baba O'Riley-(Townshend)
39. Yellow Ledbetter/Star Spangled Banner

Please share your experiences of the show here...the Fanview threads are preserved on the board.

Please keep the Fanview threads for Fanviews. It's ok to begin another thread on discussions of other topics and/or debates.

Thank you!
Post edited by Sea on
Tagged: