I just picked up _____ on CD!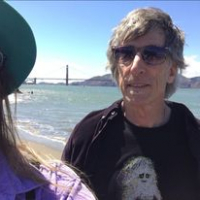 brianlux
Posts: 38,845
Odd that I should start this thread seeing as I'm a HUGE vinyl LP fan.  But since there are some things that are not out on vinyl or are too outrageously scarce and expensive on vinyl, it seemed appropriate to give a nod to some of the music on CD we appreciate or even cherish.
My first entry here is something I picked up- sealed, no less!- at our local Goodwill store and I'm head over heals for this album.  It's one of those, "I can't believe I haven't heard or had this record before" kind of things.  Absolutely marvelous!  Very scare and out of my budget on vinyl, but the CD sounds great and the music is majestic!

Label:
Format:
Country:
Released:
Genre:
Style:
"I believe in the mystery, and I don't want to take it any further than that. Maybe what I mean by that is love."

-John Densmore