Julian Assange Arrested.

Spiritual_Chaos
Posts: 21,328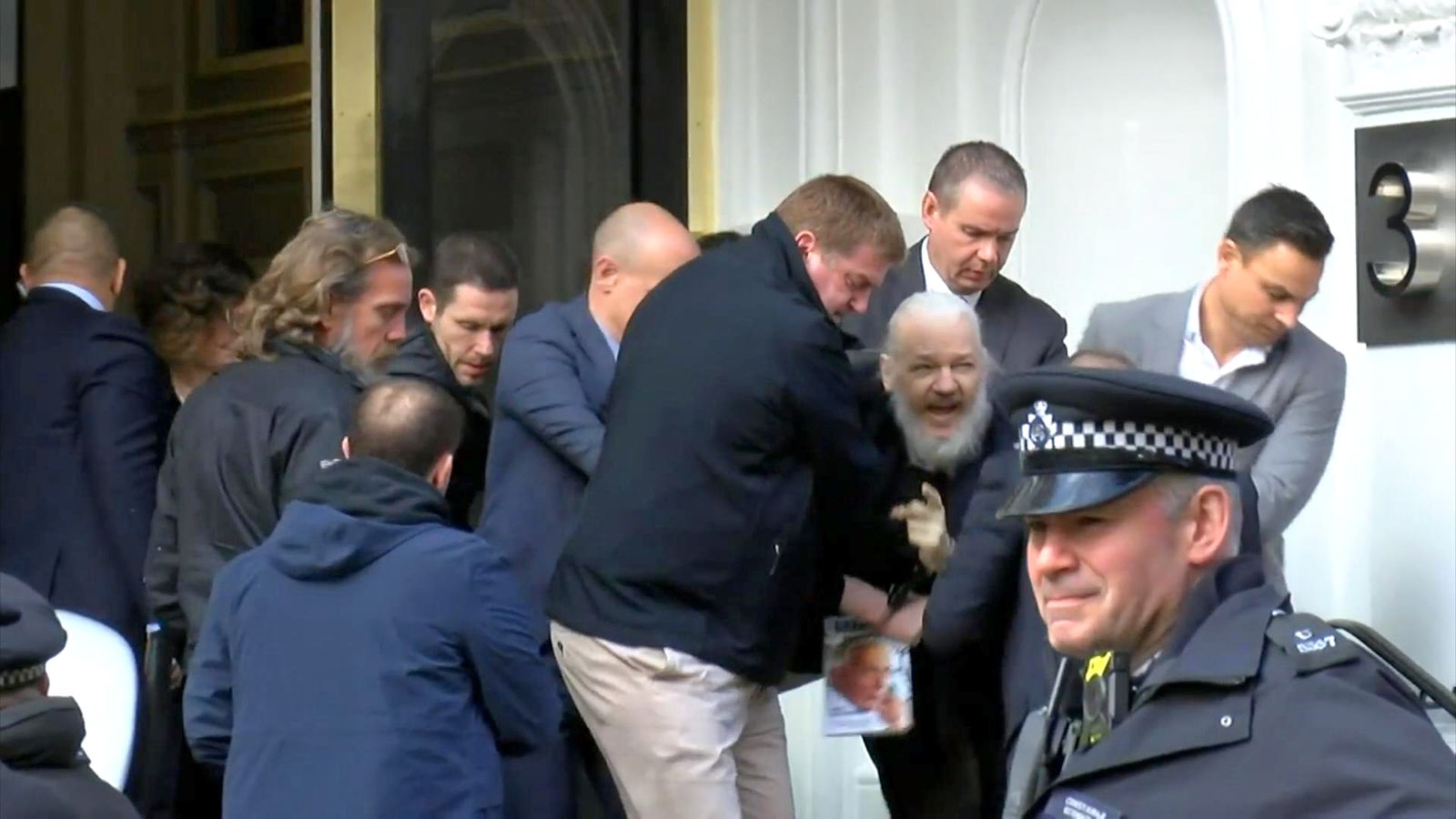 Should have had to stand trial for rape and other sexual crimes in Sweden. But seems the crimes has reached its "period of limitation" ? though. 
So disappointing in Pamela Anderson for falling for this dude.
On 18 November 2010, Marianne Ny ordered the detention of Julian Assange on suspicion of rape, three cases of sexual molestation and unlawful coercion. The Stockholm District Court acceded to the order and issued a European Arrest Warrant to execute it.
[10]
 The warrant was appealed to the 
Svea Court of Appeal
 which upheld its issuance, but lowered it to suspicion of rape of a lesser degree, unlawful coercion and two cases of sexual molestation rather than three.
[22]
[23]
 The warrant was also appealed to the 
Supreme Court of Sweden
, which decided not to hear the case.
[24]
 At this time Assange had been living in the United Kingdom for 1–2 months. An 
extradition
 hearing took place in an English court in February 2011 to consider an application by Swedish authorities for the extradition of Assange to Sweden. The outcome of the hearing was announced on 24 February 2011, when the extradition warrant was upheld. Assange appealed to the 
High Court
. On 2 November 2011, the court upheld the extradition decision and rejected all four grounds for the appeal as presented by Assange's legal representatives. £19,000 costs was also awarded against Assange. On 5 December 2011, Assange was refused permission by the High Court to appeal to the 
Supreme Court
. The High Court certified that his case raised a point of law of general public importance. The Supreme Court subsequently granted permission to appeal,
[25]
 and heard the appeal on 1 and 2 February 2012.
[26]
 The court reserved its judgment and dismissed the appeal on 30 May 2012.
[27]
 Assange has said the investigation is "without basis". He remained on conditional 
bail
 in the United Kingdom.
[14]
[28]
[29]
 On 19 June 2012, Assange sought refuge at 
Ecuador's Embassy in London
 and was granted temporary asylum. On 16 August 2012, he was granted full asylum by the Ecuadorian government but has been unable to leave the embassy without being arrested.
"Mostly I think that people react sensitively because they know you've got a point"
Post edited by Spiritual_Chaos on