Auto-Save Draft feature temporarily disabled. Please be sure you manually save your post by selecting "Save Draft" if you have that need.
*** Milwaukee Fanviews Here 10/20/14 ***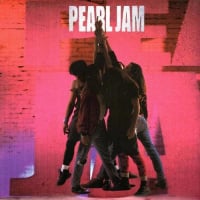 Sea
Earth
Posts: 2,447
Pearl Jam
Bradley Center
Milwaukee, WI
Oct. 20, 2014
Set List
Band Onstage 08:16
Band Offstage 11:31
Walk On Music:
•
(Untitled)
Walk Off Music: Hummus
Pearl Jam plays the complete "Yield" album in order. The song "Untitled", indicated by a red dot on the album artwork was played from the CD as the band walked on stage and the hidden track "Hummus" was played from the CD as walk out music
01. Pendulum
02. Mind Your Manners
03. Corduroy
04. Lightning Bolt
(Ed comments on the tour being nearly over and how the second to last show is usually better than the last show. He hints at special things happening tonight starting with guest Rick Nielsen)
05. Baba O'Riley w/ Rick Nielsen of Cheap Trick-(Townshend) (Mike, Jeff and Rick are all playing checker board pattern guitars and bass)
(Ed sings a couple of lines from Cheap Trick's "Surrender" A Capella changing Mommy and Daddy to Mike and Rick being all right.
Ed then turns to the band and asks if they are ready to do this..)
06. Brain Of J
07. Faithfull
08. No Way
(Ed dedicates the next song to Aaron Rodgers)
09. Given To Fly
10. Wishlist
11. Pilate
("Alright, time to flip the side")
12. Do The Evolution
13. MFC
14. Low Light
15. In Hiding
(This song was not a radio single. This was back when we felt we had the trust of the audience. Obviously, we still do.)
16. Push Me, Pull Me
(Ed relates the story of the first time he and his buddy swiped the buddy's dad's beer. He was about 8 years old. His friend had a case of Ham's and Ed got Old Milwaukee. This ties in because it is about "All Those Yesterdays".)
17. All Those Yesterdays
(Now we would like to play another record for you. It's called "Lost Dogs" and the first song goes like this!")
18. Even Flow
(Ed plays the next by request from a couple that are currently far apart from each other)
19. Sirens
20. Rats
21. Setting Forth
22. Rearviewmirror
Encore Break 1
23. Sleeping By Myself
24. Just Breathe
(Ed films himself wishing Tom a happy birthday and gets the audience to participate)
25. Happy Birthday Tom Petty
26. I Won't Back Down-(Petty, Lynne)
27. Elderly Woman Behind The Counter In A Small Town
28. Got Some
29. Jeremy
30. Lukin
31. Porch
Encore Break 2
(Ed talks about the Wishlist Foundation. Something we have nothing to do with. It is a bunch of fans that work on their own to raise money for organizations that we support. He talks about the money they raise. Mike points out the people running the foundation to Ed. The band is very grateful for the support and for the hard work the fans put in.)
32. Crazy Mary-(Williams)
(Ed talks about the banners hanging from the ceiling helping the sound like he mentioned in Detroit. Ed and Jeff noticed that one banner/jersey was missing.
Bob Dandridge. Jeff had a Dandridge jersey with him so he hung it on one of the globes.)
33. Black
34. Alive
35. Fuckin' Up-(Young) (during the intro Ed says he has worn a Bears jersey every day, every show but I just gotta do this one time. He puts on a Green Bay Packers Jersey that says Vedder with a number ten. Stone wears the cheesehead.)
36. Yellow Ledbetter/Star Spangled Banner
("Hummus" from "Yield" plays during the walk out)
Please share your experiences of the show here...the Fanview threads are preserved on the board.
Please keep the Fanview threads for Fanviews. It's ok to begin another thread on discussions of other topics and/or debates.
Thank you!
Post edited by Sea on
Tagged: