Auto-Save Draft feature temporarily disabled. Please be sure you manually save your post by selecting "Save Draft" if you have that need.
Tom Husman 1969-2020
Celebrating Our Dear Friend And Beloved Crew Member
News August 7 2020

Pearl Jam crew members past and present remember their dear friend Tom Husman...
What can I say about my friend Tom Husman... 
I really am at a loss for words that he isn't with us anymore. He really was one of a kind, he was always happy, he was always up for a laugh, he always wanted to put a smile on the face of everyone he held close. The world has lost one of the best. I'll forever raise a vodka soda in your memory. RIP brother. 
-Paul 
---
To an incredible friend, stand-up human being, and pure shining light in this crazy world...
You lived your life with fierce loyalty​ and​ infectious joy​.​ 
You battled ​your illness with an inspiring positive attitude and a continued sense of classic Husmania humor.
I can't begin to fathom a tour without your kind heart​, your unforgettable and infectious laugh​, and our treasured camaraderie​. 
​Cheers to you, ​my ​friend. I will always hold you close to my heart.
I love you, Tom Husman.​ ❤️
- ​(Evil) ​Sarah
---
Rest In Peace, Tom Husman. 
I'll never forget the nights that we were waiting on the tour bus for you to get off of work. 
I would be sitting there and the first thing you would say when you got on was, "Hey Sam, love you man." That meant so much coming from you. Love you too, bro. 
Tom will be greatly missed. He was one of the good ones that always seem to go first. I consider him a touring legend - loved by all who came across him. It is a great honor to have spent some time and toured all over the world with this man. 
- Sam
---
A Song For Tom Husman by Mat Burden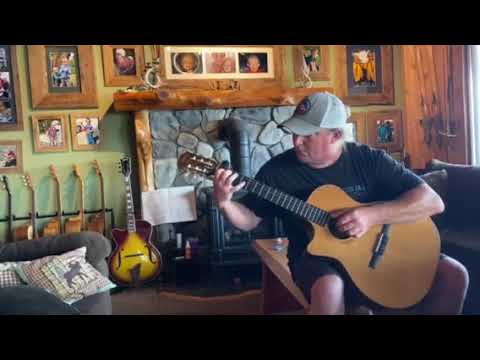 ---
I first met Tom in 2007 on my first 311 tour. He was handling merch for the opener, Matisyahu. He was another Ohio merch guy. We hit it off instantly and became fast friends. I had Tom fill in for me on a 311 tour in 2014 when I was working for someone else. There's no one I trusted more to fill in for me. We fortunately got to work together again for Pearl Jam in 2014 & 2016. In hindsight, it was a true gift. Merch guys all know each other, but rarely get to work on the same tours together. We are usually solo acts. The bigger tours are an exception. There's no one I'd rather bounce ideas off or talk shop with. I'll miss our day off hangs, truck inventories, merch pulls for the next show during the current show, random Toledo Mud Hens games, and too many other numerous things to list. You were a gentleman, a pro in the truest sense and a great friend. Rest In Peace. You will be missed. ❤️ - Mike
---
I will miss you, Tom Husman. To think the first time I saw you I thought you might be a scary human being! You were one of the kindest, funniest, and most caring people I ever met. I'll miss your laugh, your smile, your kindness. I'm glad you're no longer suffering, but selfishly knowing the battle you waged, I want to see you in the front lounge for coffee or a bloody mary on a long Sunday drive. You were always game for a good conversation and put people at ease and created laughter.  Go Tigers and Red Wings! Maybe someday our teams will be good again. You will be missed in so many ways.  #FUCKCANCER
- Sunil 
---
As so many have said before me, Tom Husman was one of the warmest, friendliest souls one could have the honor of touring with. Even in his stressful role, as the last guy working at the end of the night (or into the wee hours of the morning in the case of PJ Stadium shows), he was always gracious & kind with a smile on his face and that twinkle in his eye.  It was an absolute pleasure to work with Tom, and a highlight to run into him out in the touring world. It hurts my heart to think of PJ shows without him there. My deepest condolences are with his family, he will be so greatly missed! ️❤️ - Molly
---
The thing I'll remember and miss most about working with Tom — the smile he would give me when I'd ask for an item after he just came from the truck, even though the truck was a mile away and uphill both ways. I'll miss you Tom. I hope I'm half as well thought of as you are. 
- Mark 
---
Summer 2013 was my first job with Pearl Jam. After arriving at Ontario airport (warm up show before Wrigley) and collecting my bag I looked for any tell tale signs of roadies. I scanned the exit area for anyone that resembled crew and then I saw Tom. He looked quite badass with those deep eyes, biker beard and shaved head so I hung back but followed him as I reckoned he'd know where the runner van was. Once I'd confirmed that I was indeed getting into the correct vehicle for PJ touring crew I introduced myself to Tom and was met with a very kind smile and a "welcome aboard". I felt instantly at home. Thank you Tom for your company, very dry sense of humour, quick wit, generosity and for introducing me in 2018 to a low calorie vodka and soda beverage which has an interesting name. 
Top hat old boy and hope to see you in another dimension. 
Your friend, Blue 
---
Tom was such an amazing and happy person! He was my debating partner on tour, always arguing the other side with me mainly to get me wound up. Which he always did. I will miss touring with him and being able to reach out to him anytime I needed him.  Love You Tom!
- Karrie Keyes
---
The world lost a good one. Tom Husman was one of the kindest, funniest, helpful, good-natured human beings I have ever met.
It was such a pleasure getting to tour with him over the past 10 years. 
One of my favorite memories of Tom was when I first joined the Pearl Jam camp, there was already another Sara(h) on the crew. So in order to distinguish the two of us, he dubbed Sarah #1 "Evil Sarah" and myself "More Evil Sara," which we all got a laugh out of. He continued to address us by these monikers ever since then, which I always looked forward to hearing him call me whenever we would first see each other at a venue or on a day off. It's so unimaginable to think that I won't ever get to see him again or hear him call me "More Evil Sara" one more time. Our PJ road family just won't be the same without him.
The last time we were in touch was back in January when Tom reached out to me because he had heard there was a shooting in downtown Seattle (where I live) and he wanted to make sure that I was OK. That's Tom for you. Always thinking of others, even when he had so much going on in his own life to be concerned about.
We love you, Tom, and you will be so dearly missed! You fought the good fight. Thank you for showing us all how to live a life of grace, humor, determination and respect.
❤️️  "More Evil Sara"
---
I am lucky to have traveled the world with Tom as my fellow busmate for the past decade. We spent countless hours laughing and storytelling as the most beautiful landscapes passed in the foreground outside the bus windows. Full of whit, humor and pure fun, he had the kind of personality every tour bus needs to pass the time over thousands and thousands of miles. We shared a common love of documentary films. After a great doc "I have to tell Tom about this one" automatically pops in my head, and it always will. Like all good doc's Tom's life was a story full of beauty, adventure, pure joy and deep tragedy, and like any great piece of art, those shared moments have been etched in my memory.  Thank you for sharing your life with the Pearl Jam Family, Tom.  We are so lucky to have known you.
- Karen
---
Tom, you had such a Zen-like calming effect on me I was never able to properly convey to you in words. No matter how messed up any situation was for you during any particular day, you were always able to spin some positivity into it. You were such a good, positive life force and I will deeply miss sharing long bus rides across Europe with you. 
Rest In Peace, my friend. 
Love, Nelly
---
It's still not a reality I care to accept that our Big Whitey is gone. His namesake "Big Whitey" not because of his physical appearance but the ridiculously huge white watches he wore for years. Always excited to show me any new white watch when we started a leg of tour, it became a thing… I always wondered if he kept buying them because he had a nickname to uphold!  So many missed opportunities to show up on tour with one to rival his just for the comedic moment.  
We shared countless laughs and good times. So many late nights on buses seeing European sunrises playing just one more song in our late night iPod battles. Big Whitey always one-upping us with his tunes as he sat like a Cheshire cat in the corner grinning with anticipation of the next tune he knew he'd get us all dancing to.  
Always positive, always sly, always funny, always calm, always upbeat, and unimaginably brave. I raise a spritz to you Big Whitey, my friend forever and always.  - Kille
---
I was lucky enough to do a couple of tours with Tom, in 2013 we were out together on Pearl Jam's Lightning Bolt tour. Having myself toured for 14 yrs now, most of them blend together. But I do recall that Tom and I laughed a hell of a lot on that run. Even when we were crying about or cursing our frequently broken merch tent. Tom was always one of the nicest, funniest and most easy-going people to be around. I was glad to call him a friend and always looked forward to checking in with him. Tom will be greatly missed. Rest easy my friend. 
- Angel 
---
LEGACY
Tom Husman was a friend, mentor, and inspiration to me and countless others who were lucky enough to have worked with him. From the moment we met in the summer of 2001, his brilliance was immediately evident to me. It was in that moment that I unofficially enrolled in the Tom Husman school of merchandising. Whether it was assisting him on a Pixies show, touring with him on the Warped Tour or assisting him on a Pearl Jam show, his wise words always provided guidance. I will not divulge any of his insight here, but there is one phrase of his that I literally think about before every show. Years later, when we were working the "Home X Away Shows'', it meant the world to me when he embraced something I had said. When Tom replied, "Oooh, that's good. I'm going to use that," it filled me with pride because I knew that he would. When our scheduled shows for 2020 were postponed, my first thought was, "Great". Great because maybe that would give Tom enough time to recover and we could tour together once more. Sadly, that won't ever happen again. But of course, that's not the whole truth. Tom's words of wisdom will continue to direct me. The joy and kindness he brought to his work will continue to motivate me. His confidence in me will continue to be a source of encouragement. In the world of concert merchandising, Tom Husman is a legend and true legends never die.
 - William Wilkie
August 4th, 2020
---
A tour - especially in Europe, especially when it's your first one - can be very intimidating. But not when you end up on the misfit bus of "we don't belong anywhere else" kids of which Tom Husman was one. Tom made me feel so at home and that no question was dumb (yes you can put that on the bus stock request, yes I will always be the last one on the bus so don't worry about getting closed up for the night or being left behind, yes you better get on that bus ASAP when it gets here to claim your bunk!). And every day dealings were always so easy with his laid back, feathers never ruffled demeanor. Heaven got one hell of a guy in the good place. You fought a hell of a fight, and now they've got the best merch guy around in their ranks. Rest easy my sweet friend.
❤️Betsy
---
Post edited by Sea on