Sexual Misconduct in Politics
JimmyV
Posts: 18,060
EDIT: I've updated the thread title to better reflect where the discussion has gone.
Wasn't sure where this discussion really belonged and after posting in another thread I decided maybe it warranted its own. So...here it is. This is the latest statement from Al Franken. I've always liked him, since long before he became a politician. I'm disappointed by this allegation but so far I am also impressed by the way he has handled it.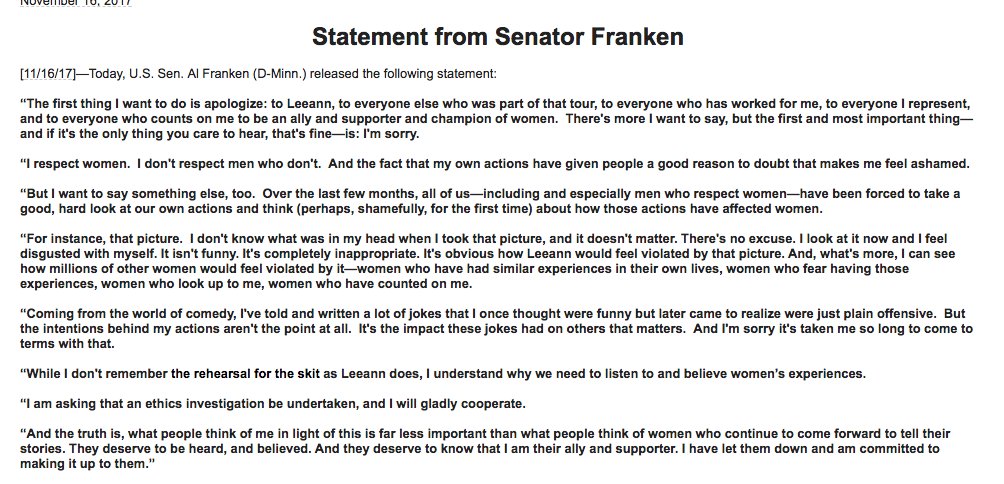 ___________________________________________

"...I changed by not changing at all..."
Post edited by JimmyV on
This discussion has been closed.