*** Ft Worth, TX 1 Fanviews Here 9/13/23 ***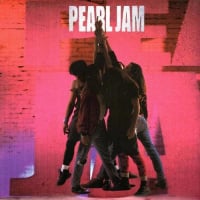 Sea
Earth Posts: 2,812
Pearl Jam
Dickies Arena
Ft. Worth, TX
09/13/23
Show one of two
Set List

Opening Band: Deep Sea Diver

Walk on music: Phillip Glass-Metamorphosis 8:51
Band onstage 8:52
Band offstage 11:27

Josh Klinghoffer Drums.  No Matt Cameron

01. Oceans
02. Footsteps
03.  All Those Yesterdays
04. Daughter/Chaise Longue-(Teasdale, Chambers, Mobaraki) Wet Leg-40 seconds. Another Brick In The Wall Part 2-Waters-45 seconds
05. Black
06. Elderly Woman Behind The Counter In A Small Town
07. Present Tense
08. Corduroy
09. Mind Your Manners
10. Even Flow
(Dedicates next song to Astrophysicist Amber Straughn)
11. Given To Fly
12. Pilate
13. Hail Hail
14. Eruption-(Van Halen)
15. Satan's Bed
16. Untitled
17. MFC
18. Not For You/Modern Girl-(Sleater Kinney) 56 seconds
19. Rearviewmirror

Encore Break

20. Crazy Mary-(Williams)
(Ed puts on a mirror ball helmet and sparkle jacket)
21. Wishlist
22. Do The Evolution
23. Lukin (plays slow version for end)
24. Porch
25. Alive
26. Baba O'Riley-(Townshend)
27. Indifference


Please share your experiences of the show here...the Fanview threads are preserved on the board.
Please keep the Fanview threads for Fanviews. It's ok to begin another thread on discussions of other topics and/or debates. Thank you!
Thank you, John for the set list & notes.


Post edited by Sea on