My ultra frustrating guitar search... suggestions appreciated!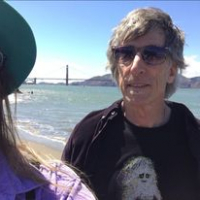 brianlux
Posts: 39,172
First off, thanks all for suggestions in the past.  I feel like a pest here sometimes, lol!
OK, what I've got: 
Amp: reissue '65 Fender Princeton
Guitar: 80's Squire Strat with humbuckers and a reissue '72 Fender Tele semi hollow body w 2 humbuckers.
Effects: PolyTune tuner, Cry Baby wah, Ram's Head Big Muff Pi

Love the Squire but wanting something with P-90 or maybe single coil.  Love the look of the Tele but never have bonded with it, partly due to scale length (but keeping it because it was a gift from some very special people).  Thought I wanted a standard Tele, but the scale is the same as the one I have which is too long, also looking more toward P-90s

What I'm looking for: 
P-90 or maybe single coil pickups
Almost for certain Fender or Gibson (though Rickenbacker maybe)
Neck: Prefer shorter scale, not too small a radius, not too chunky.  In other words, something easier on old hand with arthritis.
What I'm considering.  I love the look and idea of this Gibson Les Paul Specials and good scale length but I'm concerned the neck may be to chunky:
And maybe this double cutaway beauty, but ouch on price!):
Also considering the less attractive Mustang:
OK, so throw some ideas at me, either pro or con the above or something else to consider.
And as always, THANK YOU!

"I believe in the mystery, and I don't want to take it any further than that. Maybe what I mean by that is love."

-John Densmore