Buffalo
brianlux
Moving through All Kinds of Terrain.
Posts: 37,927
I read this in an article this morning: "The Erie County sheriff, John Garcia, would later refuse to speak his name at a news briefing: "As far as we're concerned, he's Inmate Control Number 157103.""
I though that was very appropriate. It's much more important and worthy to recognize and remember the victims than it is the shooter. I have no interest in knowing that persons name.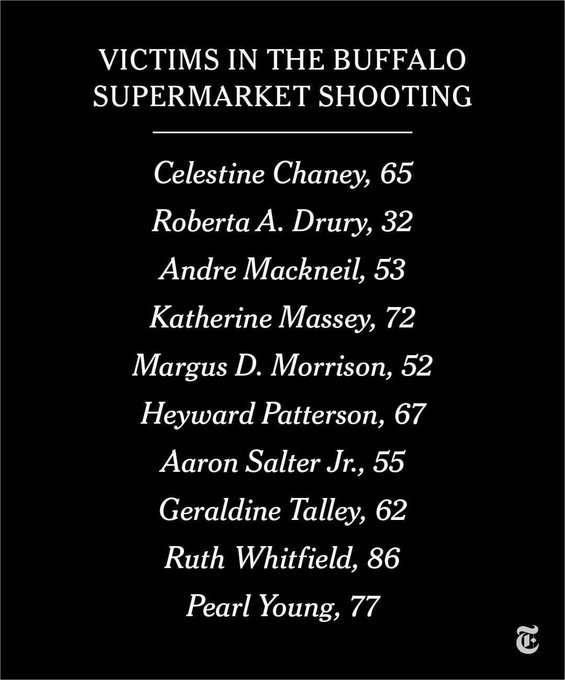 "I believe in the mystery, and I don't want to take it any further than that. Maybe what I mean by that is love."

-John Densmore