"Earthling" Out Now!
"Earthling" Out Now!

News February 11 2022
Eddie Vedder's new solo album Earthling is out now! 
Catch Eddie Vedder joined in conversation with Bruce Springsteen on February 11th at 2pm ET, presented by Amazon Music and Amazon Live for an exclusive conversation on Earthling.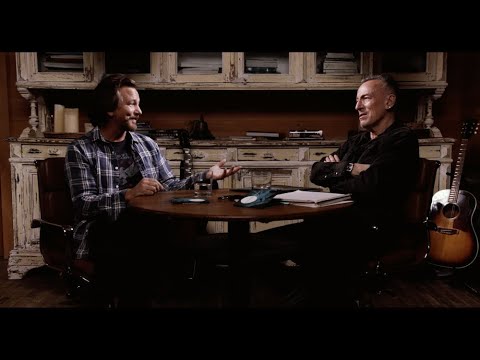 https://youtu.be/IC7Ygt9N6VI
In celebration of tomorrow's release of Eddie Vedder's new album, Pearl Jam SiriusXM Radio will be taking you through every song on Earthling, including insights from Jessica Letkemann, Jonathan Cohen, and Rob Bleetstein beginning on Friday, February 11th at 10am ET throughout the weekend.
Track-by-Track Schedule
Friday, February 11 at 10am ET
Saturday, February 12 at 12pm ET
Sunday, February 13 at 6pm ET
Monday, February 14 at 8am ET
Tuesday, February 15 at 6pm ET
Wednesday, February 16 at 12pm ET
In addition to the track-by-track, SiriusXM Radio will be broadcasting Eddie Vedder and the Earthlings' February 4th New York City show at the Beacon Theater all weekend long!
Beacon Theater Broadcast
Friday, February 11 at 6pm ET
Saturday, February 12 at 12am and 8am ET
Sunday, February 13 at 11am and 9pm ET
Monday, February 14 at 2pm ET
Tuesday, February 15 at 7am ET
Wednesday, February 16 at 12am and 7pm ET
Thursday, February 17 at 10am ET