Are Professional Sports Slowly Dying?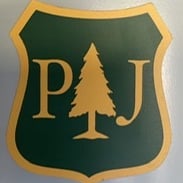 pearljammr78
Posts: 1,471
I couldn't think of better title. 

I was a die hard sports fan as a kid. Loved and followed the three major US sports (MLB,NFL,NBA) Had subscriptions to Sports Illustrated and Sporting News and read them religiously. Now with all the drama that surrounds sports with off the field/court problems, contract holdouts, ridiculous contracts, CTE, super teams, no player/ team loyalty, teams leaving cities and just the hype machine that is professional sports and the horrible media coverage that surrounds it. (Yes, ESPN, I'm talking to you. There are more teams in sports than those on the east coast) I just don't care anymore. I see people with team tattoos and their homes and or cars splattered with team logos and jerseys and I really feel for these people. I know sports are a fun escape but to cry and live and die by your teams win loss record just kills me. 

Attendance is down, TV viewership is down, the Super Bowl commercials suck now. Is this the death rattle for pro sports or is there a chance that's it just me. 

I would love to hear from all sports and non sports fans. Thanks for reading. 
Peace,Love and Pearl Jam.
Post edited by pearljammr78 on