PJ member guitar picks for sale: benefiting Operation Yellow Ribbon Round 3
elwayvedder
South Jersey
Posts: 8,281
PJ member guitar picks for sale: benefiting Operation Yellow Ribbon Round 3
$5 discount for each additional pick purchased:
Ex: buy 2 picks, get $5 off
Ex 2: buy 3 picks, get $10 off
and so on..
The following PJ guitar picks are for sale and benefit Operation Yellow Ribbon, an all volunteer non-profit 501c3 that sends morale boosting care packages to US military personnel deployed to the Middle East including to fellow PJ fans/board members from here and/or their loved ones. I got some of these up on ebay but want to offer them to forum members here for less and at a discount etc.
Prices include shipping worldwide and payments are to be sent directly to OYR's PayPal account (PM me for details and instructions please)
Sorry if photos are turned or upside down...turn your phone or laptop LOL
Ed EV/23 "LARGE" font black $45
Stone Lucky Lucas: $45
EV Evil Knievel $35
EV Tomahawk/Light bulb $55
EV Kapow $45
Jeff "White/Tan Basso Clef $55
Ed EV/23 "Small" font black $45
Ed EV/23 Tortoise pick (super rare) $150
Ed Batgirl $35
Ed Orange "ED" $45
Stone Backspacer $20
Stone Orange STONE $45
ED Black Surfboard Cross $75
Matt Cameron charcoal/black $35
Jeff Red/Black While My Heart Beats $15
Joe Arthur RNDM pick $15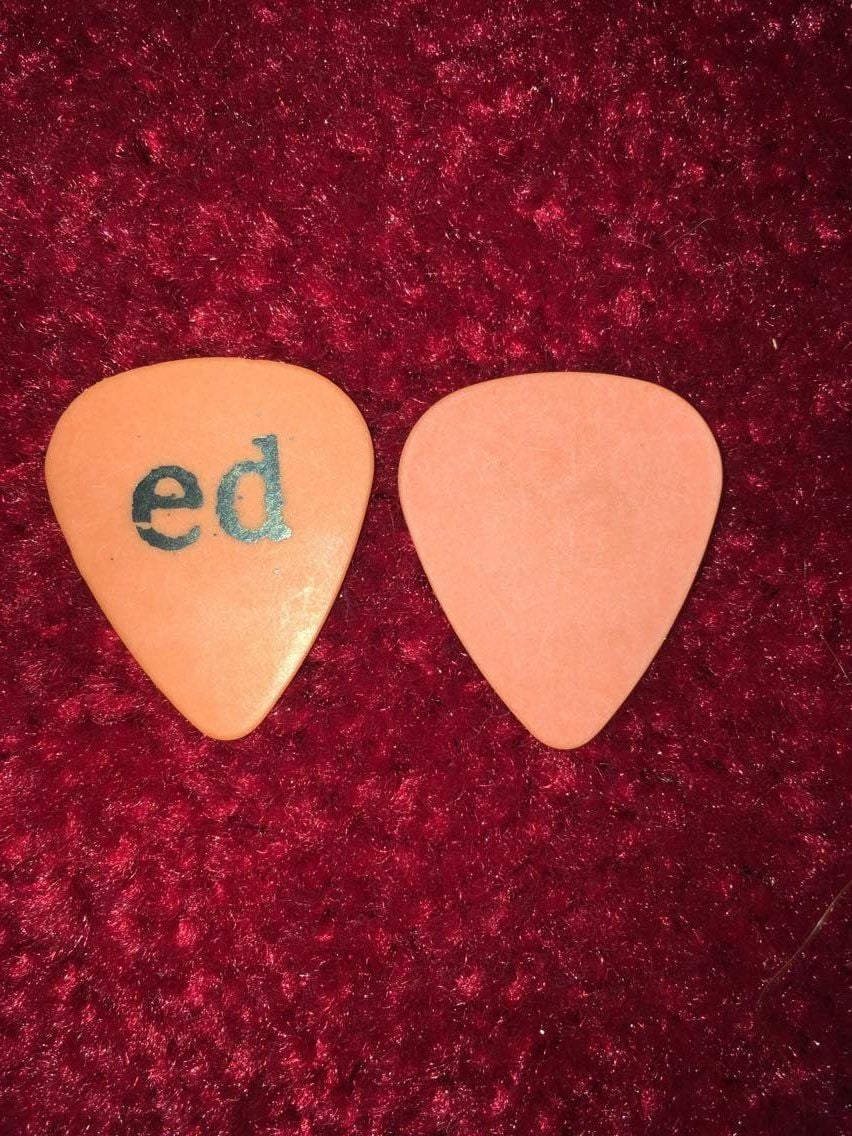 Post edited by elwayvedder on