BENAROYA HALL LPs - *REVISED/CURRENT* OWNERS' LIST
Please PM me any corrections/updates and I'll edit the list accordingly.
Last revision: May 7, 2015
The most current and revised Benaroya Hall LPs owners' list can be found
HERE
.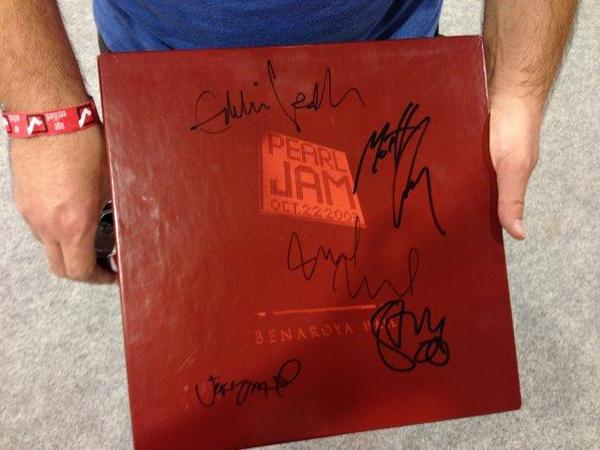 To quote the 10C from Newsletter #8: "Please understand we have a lot of members and it is very hard to please everybody. If you are one of those unhappy people...please call 1-900-IDN-TCAR."
"Me knowing the truth, I can not concur."
1996: Toronto
1998: Chicago, Montreal, Barrie
2000: Montreal, Toronto
2002: Seattle X2 (Key Arena)
2003: Cleveland, Buffalo, Toronto, Montreal, Seattle (Benaroya Hall)
2004: Reading, Toledo, Grand Rapids
2005: Kitchener, London, Hamilton, Montreal, Ottawa, Toronto, Quebec City
2006: Toronto X2, Albany, Hartford, Grand Rapids, Cleveland
2007: Chicago (Vic Theatre)
2008: NYC X2, Hartford, Mansfield X2
2009: Toronto, Chicago X2, Seattle X2, Philadelphia X4
2010: Columbus, Noblesville, Cleveland, Buffalo, Hartford
2011: Montreal, Toronto X2, Ottawa, Hamilton
2012: Missoula
2013: London, Chicago, Buffalo, Hartford
2014: Detroit, Moline
2015: NYC (Global Citizen Festival)
2016: Greenville, Toronto X2, Chicago 1
2017: Brooklyn (RRHOF Induction)
2018: Chicago 1, Fenway 1
2019:

Post edited by 100 Pacer on