Is ending the divide/coming together for common good, having civil discourse even possible today?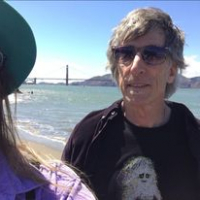 brianlux
Posts: 39,173
I wonder.  My wife directed me to an Instagram site called startswithus whose mission is stated thus:
87% of Americans are tired of how divided we are politically.

This is according to a new YouGov online survey of U.S. adults commissioned by Starts With Us.

We are the # 87percent

A better way forward Starts With Us!
I looked it up and the very first responses I saw were as follows:
 -How can u agree with a socialist ideology that wants to destroy the American way of life?

-This ig is meant to divide voters so that Trump wins.
-We need a real Jan 6th. !!! The Elections have been Rigged 4 Decades .
-I'm not supporting book banning, hateful fascists. PASS
I'm not defending this organization- I only know as much about it as what I've posted here- but the idea there seems sound... but the reality?   The responses do not give me optimism.

So I am asking the question:  Is ending the huge divide in the U.S. and working to come together for the common good- even to a moderate degree- and having civil discourse with people we don't agree with even possible today?   Look at AMT- whether we justify our fervent arguments or not, civil discourse seems seldom to happens here, right?

I am hugely hesitant to answer the question I posed myself.  I am sick to death off all the negativity- even (maybe especially) my own.  If we can't get it together, where will it all end?
Along with all this, the other question I often ask is, what is the point of all this arguing when a major consequence of it is that it distracts of from the more immediate and important issues of global environmental collapse?  Yes, I know the world will heal itself-   no need to quote George Carlin- but is that really how we want to go?

"I believe in the mystery, and I don't want to take it any further than that. Maybe what I mean by that is love."

-John Densmore