*** Pearl Jam New York, NY Fanviews 9/11/22 ***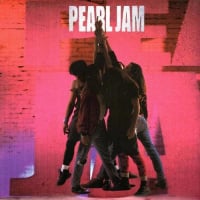 Sea
Posts: 2,718
Pearl Jam
Madison Square Garden
New York, NY
North American Tour 2022
09/11/22
Show
Set List
PEARL JAM
walk on music Cat Power-The Greatest at 9:05
Band Onstage 9:06
Band Offstage 11:29
Matt Cameron joins Josh Klinghoffer to duet on Big Star's The Ballad Of El Goodo
Pearl Jam Set List
01. Release
02. Garden
{Discussion of the number of shows played and honored to be playing here on this date.  He says there are a number of first responders at the show tonight}
03. Come Back
04. Present Tense
{"Could you feel that floor moving?  That felt fucking great.  Let's keep doing that"}
05. Porch
{During Porch and altercation ensues.  Ed has the band mellow out but not stop.  Once the situation is taken care of the band continues}
06. Dissident
07. Given To Fly
08. Who Ever Said/Can't Get No Satisfaction-(Jagger, Richards) 14 seconds in style of Devo
{Love for Sue Bird, a Seattle basketball player. He also expresses how much love the band has for possibly the two greatest athletes of all time.  They could beat him at tennis and Karaoke. Venus and Serena Williams, thanks for coming.}
09.  Even Flow
10. Seven O'Clock
11. Daughter/Chaise Longue-(Teasdale, Chambers) 25 second tag of the band Wet Leg
12. Dance Of The Clairvoyants
{Love for Boom Gaspar.  Talks about how they met and his playing with band for 23 years}
13.  I'm Open
14. Better Man/Save It For Later-(Charley, Cox, Morton, Steele, Wakeling) 2 min
{Before playing next song Ed sings "Hold Me Close Chloe Dancer/Count The Headlights on The Highway from Elton John's Tiny Dancer.  10 seconds}
15. Chloe Dancer/Crown Of Thorns-(Mother Love Bone, A. Wood)
(That was for Andrew, This one is for Stiv)
16. Sonic Reducer-(Bators, Blitz, Chrome, Magnum, Thomas, Zero)
{Mentions the first responders he got to meet with tonight}
17. Rearviewmirror
{Mike brutally abuses his tele on the floor stack PA}
Encore Break
{"We played an extra show in Canada so we could pay the fine to go over here at Madison Square Garden"}
18. Elderly Woman Behind The Counter In A Small Town (to back of arena)
19. Why Go
"Let's see if we can get the floor going again!"  They succeed.
20. Do The Evolution
21. Purple Rain-(Prince) Ed sings v1, Josh sings the rest.
22. Alive
23. Rockin' In The Free World-(Young)
Chad Smith plays on Josh's percussion kit
24. Star Spangled Banner/Mike McCready shredfest
Please share your experiences of the show here...the Fanview threads are preserved on the board.
Please keep the Fanview threads for Fanviews. It's ok to begin another thread on discussions of other topics and/or debates. Thank you!
Thank you, John for the set list & notes.