*** Pearl Jam Lollapalooza Paris Fanviews 7/17/22 ***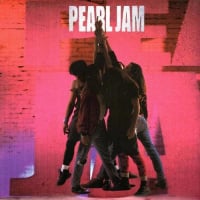 Sea
Earth
Posts: 2,629
Pearl Jam
Lollapalooza
Paris, FR
European Tour 2022
07/17/22
Show
Set List

intro music: Cat Power-The Greatest  9:34
band onstage: 9:35
band offstage  11:30

01. Why Go
02. Mind Your Manners
03. Interstellar Overdrive
04 Corduroy
05. Daughter
06. Satan's Bed
07. Even Flow
08. Dance Of The Clairvoyants
09. Who Ever Said
10. Wishlist/Waiting On A Friend-(Jagger/Richards :50 seconds (Ed improvs some lines about his daughter Olivia)
11.  Not For You  (Ed wants to sing this next thing, referring to the last verse about liars.  Nothing worse than a liar except a liar who has power.  The only worse than that is a person who is a liar is in charge of an entire country.  Goes on to talk about the fucking liar who has Ukraine under siege.)
12. Given To Fly (EV stops the song so someone in the crowd can get medical attention)
(Ed mentions Jack White playing in France tomorrow.  He says Jack will be able to breath easy while here it is hot and smokey.  He mentions politicians not even letting us take any steps to working on environmental problems.  The next song is for anyone who had to be evacuated)
13. Untitled
14. MFC
15. Amongst The Waves
16. Jeremy
17. Do The Evolution
18. Black
19. Go
20. Porch

Encore Break
(Ed talks about the earth and environment.  He mentions a member of French Pearl Jam family of fans.  A man named Thierry was meant to come to the show in 2020 but couldn't come to this because he is hospitalized. Ed wants him to fight to get better because we need him)

21. Alive
22. Baba O'Riley-(Townshend)

Please share your experiences of the show here...the Fanview threads are preserved on the board.
Please keep the Fanview threads for Fanviews. It's ok to begin another thread on discussions of other topics and/or debates. Thank you!
Thank you, John for the set list & notes.