Auto-Save Draft feature temporarily disabled. Please be sure you manually save your post by selecting "Save Draft" if you have that need.
PJ Votes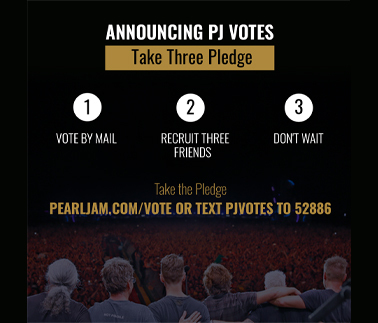 PJ Votes

News September 9 2020
Voting freely and easily is our ultimate right as citizens of these United States.  It's a hard-fought gift from our foremothers and forefathers. Join us in our Take Three Pledge : Vote by Mail, Recruit Three Friends, and Don't Wait.  Learn more pearljam.com/vote or text PJVotes to 52886 and join us.