Fender Telecaster: Question for those who have had them.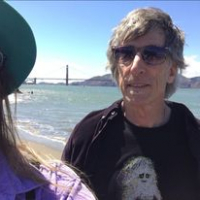 brianlux
Posts: 38,842
Several years ago I walked into a music store in Petaluma, CA and fell in love. No, not that way- I already had a girl friend- no, I sat day and played a white Fender Telecaster and it was love a first strum of the 6 strings. It was one of those weird times where you bond almost instantly with a guitar. Problem was, even though I'm pretty sure it was an affordable Mexican made model, I was fairly young and broke and no way could afford that guitar.

So now, jump ahead several decades and I had this dream about a white Tele a couple of nights ago. Then today, forgetting I'd had the dream, I wore this white Telecaster pin I've had for years... and now I'm thinking, OK, it's time to find that long desired Tele. High time!

The problem is, there are so darned many of them these days. I really want something fairly classic. But even there, the choices are tough. The American Professional Tele looks great but at over $1500 I'm just not sure my chops are good enough to sink that much money into yet another guitar (I already have 6- 3 acoustic, 3 electric- and I mostly play one or two of them). The lower end Player Telecaster at $675 is much more reasonable for my budget these days but I wonder if I'd be cutting myself short.

So I just thought I'd throw this out and see what kind of feedback some of you players might have that way- what you like, what you don't like, that sort of thing. Thanks a bunch in advance!

"I believe in the mystery, and I don't want to take it any further than that. Maybe what I mean by that is love."

-John Densmore