Auto-Save Draft feature temporarily disabled. Please be sure you manually save your post by selecting "Save Draft" if you have that need.
Top Female Performer You've Seen Live
g under p
Surfing The far side of THE Sombrero Galaxy
Posts: 17,904
I'm watching Tina Turner in concert in Holland and got me thinking how many here have seen a female act in concert. I've seen her live 5 times the first MD/VA on The Private Dancer Tour when Mister Mister opened for her was the best. The last was in VA when Cyndi Lauper opened while being 5 months pregnant. TT can put on a hell of a show in those heels for two hours.
So what's your list of female performers as single acts or lead in a band?
Tina Turner
Pat Benatar
Heart?
Christi Hynde
Patti Labelle
Til Tuesday
Natalie Cole
Blondie
Cyndi Lauper
Britney Spears....I got dragged to this one
Beyoncé....got dragged to this one too
Mary J Bliage
Queen Latifa

How could I forget....
Joan Jett.....she went a rival high school in MD....SHE was very good
Oh Madonna...forgettable and I like her somewhat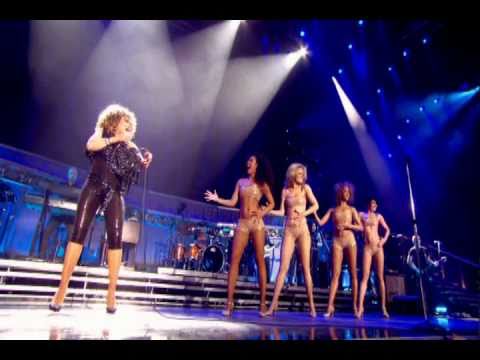 There's more and I know I butchered some of there names for sure.
Peace
*We CAN bomb the World to pieces, but we CAN'T bomb it into PEACE*...Michael Franti

*MUSIC IS the expression of EMOTION.....and that POLITICS IS merely the DECOY of PERCEPTION*
.....song_Music & Politics....Michael Franti

*The scientists of today think deeply instead of clearly. One must be sane to think clearly, but one can think deeply and be quite INSANE*....Nikola Tesla(a man who shaped our world of electricity with his futuristic inventions)



Post edited by g under p on