*** Pearl Jam Copenhagen Denmark Fanviews 7/5/22 ***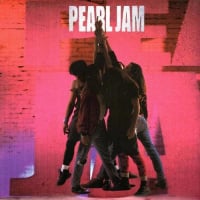 Sea
Posts: 2,718
Pearl Jam
Royal Arena
Copenhagen, DK
European Tour 2022
07/05/22
Show
Set List

Opening Band: Idles on 8:00 off 8:45

Walk on music: Metamorphosis-(Glass) 9:34
Band Onstage: 9:35
Band Offstage: 11:53

01. Release
02. Animal
03. Last Exit
04. Lukin (has slight intro)
05. Corduroy
(Visibly emotional Ed praises the audience and thanks them for coming.  He also praises opening band, Idles.)
06. Retrograde
07. Elderly Woman Behind The Counter In A Small Town
08. Garden
09. Dance Of The Clairvoyants
10. Even Flow
11. Daughter/WMA 1:40 (Ed sings that it is okay for a white American man to make a mistake.  He then pleads/demands that we let women make mistakes and choices and tells the government to keep their hands out of women's vaginas.)
12. Never Destination
(Ed checks on the audience.  He praises the band's crew and the number that have been with them since the beginning.  He has special mention for George Webb who had never before missed a show.  Ed jokes that George has been to two more shows than he has.  George caught Covid and couldn't come to this show)
13.  Jeremy
(Ed is pleased to see so many familiar faces in the front rows of the shows.  They had no idea that it would be so long before they could play and are glad so many people came back.  He said he asked them what they wanted to hear.  So the next song is by request of the front row.)
14.  Inside Job
15. Do The Evolution
16. Black
(Annoyed by the light pointing at him while trying to talk he asks for all the stage lights to be turned off and the audience to turn on their flashlights to light the venue.  He speaks very movingly about Roskilde. During the song, video Jeff filmed at the memorial is played)
17.  Love Boat Captain
18.  Porch

Encore break

Ed praises the Danes for their gun control laws.  Notes they were worried they wouldn't be able to play after the tragic shooting that happened near this venue a few days before.  He angrily comments on a U.S. politician who said what is probably the dumbest thing he has ever heard.  This politician tried to claim that strict gun control can't prevent mass shootings and used the Copenhagen shooting as an example.  Ed points out that there have only been two mass shootings in Denmark's history.  Both in the last seven years. Meanwhile the United States of America has had over three hundred this year alone and it is only early July.
He then sings a cappella  "Don't let them win" several times and Hey Now, Hey Now from the Crowded House song "Don't Dream It's over" -
Don't Dream It's Over-:30 seconds a cappella two lines repeated.

19. Better Man (no tag)
20. Alive
21. Rocking In The Free World-(Young)
(Joe Talbot from the band Idles comes onstage and plays tambourine for part of the song)



Please share your experiences of the show here...the Fanview threads are preserved on the board.
Please keep the Fanview threads for Fanviews. It's ok to begin another thread on discussions of other topics and/or debates. Thank you!
Thank you, John for the set list & notes.