Auto-Save Draft feature temporarily disabled. Please be sure you manually save your post by selecting "Save Draft" if you have that need.
Not For You: Pearl Jam and the Present Tense Preview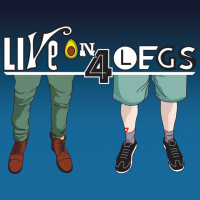 Sobelberg8
Posts: 513
For everyone getting ready for the new book to come out, we talked to the author, Ronen Givony, about it. We get pretty entangled in what the book is about but there are three main factors to listen for - answering the question of "why" the band's history happened the way it did, connecting the timeline of the band with the current events of our country, and the continued attempt to digest the band's struggle with fame.
I suggest everyone go pre-order this book, but we'll be giving away two copies of this through various ways starting tomorrow. Follow our Twitter
@liveon4legspod
for more details
Listen to Live On 4 Legs Podcast here:

Top 5 Never Heard 'ems
1. Brain Of J.
2. Glorified G
3. Sad
4. MFC
5. Man of the Hour
Crazy Wildcard Wish: Other Side