Auto-Save Draft feature temporarily disabled. Please be sure you manually save your post by selecting "Save Draft" if you have that need.
Some Pearl Jam Songs on Apple Music Sound Like Different Versions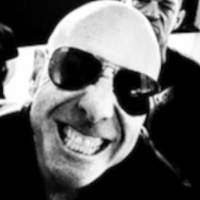 HughFreakingDillon
Headstonia
Posts: 26,532
anyone else notice this? some songs sound like demos, or different versions, are quieter then the rest. i noticed this before, but forgot about it. I was just streaming Yield, and noticed it during Pilate. You can notice right away Ed's vocals during the first chorus are different than the album version. 
same with In Hiding. ed's vocals sound either slightly muted or he's not putting it all out there, like it's a rehearsal or demo. and the end of the song is quite different with an echo effect on the guitar. there's even some missed notes/wrong chords that are OBVIOUS during the build up. the verse/chorus transitions are all different. 
@demetrios
(Track 10 of The Headstones' Nickels For Your Nightmares)