Auto-Save Draft feature temporarily disabled. Please be sure you manually save your post by selecting "Save Draft" if you have that need.
Camden Night 1 2003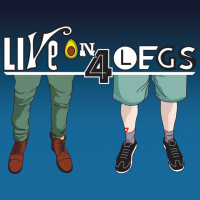 Sobelberg8
Posts: 526
What's up everyone? Thanks for all of your participation in the Grand Rapids 06 thread, we were only able to use one story due to time but everyone's experience from that show was either referenced or alluded to. That episode will be out on Friday and I'll post a link for it on the original thread.
Next week's episode that we're fielding stories for right now is Night 1 from Camden in 2003. This was a show I stumbled upon when looking for a full show to stream from YouTube while on a long car ride and I was blown away from the get go. Besides an electric performance that was riding the wave of the energy from parts 1 and 2 of the Mansfield Triple Threat and would keep that wave going 3 days later for the Live At The Garden DVD, one of the big highlight's from this night was a stellar rendition of Rockin' In The Free World played in a rare spot smack dab in the middle of the set.
You guys know the drill by now, if you attended this show and have any good stories or memories from it, would love to hear from you. Feel free to shoot us an email at
[email protected]
or keep the thread going here. Thanks again for all your participation!
Listen to Live On 4 Legs Podcast here:

Top 5 Never Heard 'ems
1. Brain Of J.
2. Glorified G
3. Sad
4. MFC
5. Man of the Hour
Crazy Wildcard Wish: Other Side