Auto-Save Draft feature temporarily disabled. Please be sure you manually save your post by selecting "Save Draft" if you have that need.
Norm Macdonald
adam42381
Kernersville, NC
Posts: 2,472
Just got back from seeing Norm Macdonald at the Comedy Zone in Greensboro. He was freaking hilarious. Funniest man on the planet for my money.
Here's a picture of the wife and I right after Norm said, "Enjoy your marriage while it lasts."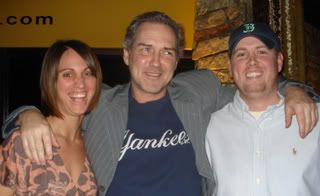 I wish I was as fortunate, as fortunate as me.
__________________________________________________________
Shameless beer-related plugs:
Instagram/Twitter/Untappd: FtMyersBeerGuy
Post edited by Unknown User on