Auto-Save Draft feature temporarily disabled. Please be sure you manually save your post by selecting "Save Draft" if you have that need.
Nadal Is Lumping Up Federer @ Wimbeldon
Bathgate66
Posts: 15,813
Alltho Federer wont go downeasily, without a fight , hes down in matches.
I'm not a huge tennis fan - in fact i'm quite the novice- but this match is exciting as tennis can be .

2 great players.
For the ones who had a notion, a notion deep inside
That it ain't no sin to be glad you're alive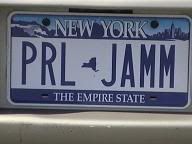 ORGAN DONATION SAVES LIVES
http://www.UNOS.org
Donate Organs and Save a Life
Post edited by Unknown User on