Tell me about your wah pedal(s)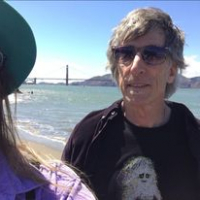 brianlux
Posts: 38,859
Besides still wanting a guitar with single coil pickups (probably a Tele), the one other thing I want to add to my small/basic/decent set up is a wah pedal.  I bought a Dunlap Cry Baby in 1969 that was stolen from me in '71 or '72.  I haven't owned or even used a wah since.  I'm overdue! 

So tell me about you favorite wah- the whys, hows, and therefores, etc.  I'm included to go with another Cry Baby like I had way back when, but a lot of volts have run through a billion wires since then so am open to other ideas.
Thanks!

"I believe in the mystery, and I don't want to take it any further than that. Maybe what I mean by that is love."

-John Densmore