*** Pearl Jam Quebec City, Canada Fanviews 9/1/22 ***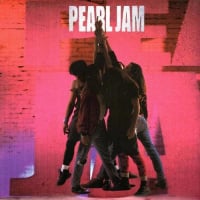 Sea
Posts: 2,718
Pearl Jam
Quebec, CA
Ville de Quebec
North American Tour 2022
09/01/22
Show
Set List
PEARL JAM
walk on music Cat Power-The Greatest
Band Onstage 8:58
Band Offstage 11:16
01. Daughter
02. Footsteps
03. Buckle Up
{We have all lost people.  This is for John}
04. Other Side
(for Dr. Lightbody (sp))
05. Off He Goes
06. Dance Of The Clairvoyants
07. Why Go
08. Even Flow
09. Quick Escape
10. Corduroy
(Talks about fans spending the night outside the venue before the show. Thinks they probably deserve some free socks.  Talks about other Canadian tours and visitors from other parts of the world. Suggests everyone says bad things about Quebec to keep people from coming and overrunning it.  The city is jewel.)
11.  Elderly Woman Behind The Counter In A Small Town
12. Who Ever Said/Satisfaction-(Jagger, Richards) 40 seconds?
13. Take The Long Way
14. I Got Shit
15. Mind Your Manners
16. Black
17. Porch
(At the end of Porch Mike leans towards the audience and lets people touch the headstock of his Les Paul)
Encore Break
(Jeff sits offstage while Ed is talking.  Ed asks if Jeff plays on the song and says he is like Keith Moon on Behind Blue Eyes.  After a little teasing they dedicate the song to Jeff's friend Kenny Mayne)
18. Present Tense
19. Do The Evolution
(Do to some confusion Ed and Stone end up in a mock punch up.  All in good fun.  Ed mentions Venus and Serena Williams as truly exceptional people)
20. Alive
(Mike goes into the pit)
21. Purple Rain-(Prince)  Ed sings first verse, Josh K sings the rest
22. Indifference
Please share your experiences of the show here...the Fanview threads are preserved on the board.
Please keep the Fanview threads for Fanviews. It's ok to begin another thread on discussions of other topics and/or debates. Thank you!
Thank you, John for the set list & notes.