*** Pearl Jam London, UK Fanviews 7/9/22 ***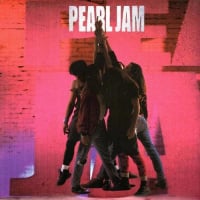 Sea
Earth
Posts: 2,629
Pearl Jam
BST Hyde Park Show 2
London UK
European Tour 2022
07/09/22
Show 2
Set List
intro music:  All You Need Is Love-(Lennon, McCartney) 7:59
Band Onstage: 8:01
Band Offstage: 10:10
01. Corduroy
02. Elderly Woman Behind The Counter In A Small Town
03. Why Go
04. Deep
(Starts to congratulate the audience and check in. Sees a person in distress and stops while that situation is sorted.  Encouraging the crowd to make room for the EMT.  Once things are clear he thanks the audience)
05. Wishlist/Waiting On A Friend-(Jagger, Richards ):40 seconds music and lyrics (improvs lyrics about being alone in his past but now he has friends. Goes into Stones cover)
06. Garden
(Ed lets it be known that Garden is about a cemetery and says that we are going to run out of material for grave stones because of all the gun deaths.  He relates a story about his wife and daughter at a Pride parade when there is an active shooter alert and they had to hide in a basement with twenty other people.  False alarm but still terrifying. He relates a story his daughter heard about a daughter having to abandon her shot mother in order to avoid being shot herself)
(While introducing Johnny Marr Ed sings "We love you Johnny, Oh yes we do" to the tune of "We love you Conrad"-(Strouse, Adams:Bye Bye Birdie :20 seconds a cappella )
07. Throw Your Hatred Down-(Young) w/ Johnny Marr on guitar
08. Do The Evolution
09. Animal
10. Dance Of The Clairvoyants
11. Not For You
12. Rats (with "Ben" tag-(Black, Scharf) 30 seconds music and lyrics)
(While observing flags in the audience he sees a Union Jack with "faithful to you" written on it)
13. Faithful
14. State Of Love And Trust
15. Eruption-(Van Halen)
16. Black
(Talks about Boom's first trip to England.  He praises the other bands that played and notes the upcoming tribute concert for Taylor Hawkins and dedicates the next song to his wife, Alison and their children)
17. Porch
Encore Break
From a plague in the 1600's to our modern plague.  Hoping the rest of the world stands up and supports Ukraine.
18. River Cross
19. Leash
20. Alive
21. Yellow Ledbetter/Little Wing-(Hendrix) tag 30 seconds
22. Baba O'Riley-(Townshend) w/ Andrew Watt and Johnny Marr
Please share your experiences of the show here...the Fanview threads are preserved on the board.
Please keep the Fanview threads for Fanviews. It's ok to begin another thread on discussions of other topics and/or debates. Thank you!
Thank you, John for the set list & notes.