Auto-Save Draft feature temporarily disabled. Please be sure you manually save your post by selecting "Save Draft" if you have that need.
Mid Life Crisis?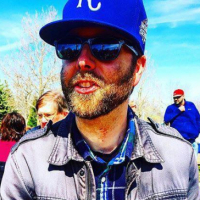 Glorified KC
KCMO Native
Posts: 2,103
So I turned 40 last month and made the decision back in July I was going to get my first tattoo.  Is this a mid life crisis?  Does anyone else have an example of a mid life crisis?
I wish I was a sacrifice, but somehow still lived on.