Auto-Save Draft feature temporarily disabled. Please be sure you manually save your post by selecting "Save Draft" if you have that need.
*** Ohana Encore Fanviews Here 10/2/21 ***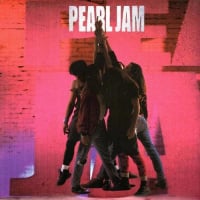 Sea
Earth
Posts: 2,486
Pearl Jam
Ohana Festival
Dana Point, CA
10/02/21
Set List
band on stage 07:54
band off stage 10:06
01. Superblood Wolfmoon
02. All Night
03. Last Exit
(Ed thanks the bands and audience for the great shows.  Notes that Beck, who played one of his favorite shows ever yesterday was back today to watch.  He also spoke about a health issue he had that he got treated that allowed him to play yesterday and today)
04. Lukin
05. Corduroy
06. Dance Of The Clairvoyants
(Ed the next song is a fantasy that would only be for the very wealthy and we need to take care of our planet.  He thanks Surfrider Foundation for all of their good work and notes that he and Taylor Hawkins both caught their first waves right here)
07. Quick Escape
08. Wishlist/Waiting On A Friend (Changes lyric to "wishing on"-(Jagger, Richards) played for 40 seconds)
(Ed introduces his bad ass friend Mikey who has Epidermolysis Bullosa.  It is Mikey's first show and his birthday.  Ed and Jill have a foundation working on a cure for the disease called EB Research Partnership)
https://www.ebresearch.org
09. Given To Fly
(Josh Klinghoffer's birthday.  Ed talks about Josh's contributions to the live performances)
10. Seven O'clock (Ed sees something in crowd and stops the song.  Thanks the audience for their devotion and waiting so long on a very hot day.  Once it seems things are okay they pick up the song)
11. Not For You/Modern Girl-(Sleater Kinney) played for 1:20)
12. Even Flow
(Ed awards the amazing engine Matt Cameron the Iron Man award because he played in four bands today.  Some one in the crowd has a sign reading I play guitar can I get onstage.  Ed assures the person there is no way they could play a Matt Cameron song)
13. Take The Long Way
14. Unthought Known
15. Daughter
16. Once
17. Black
(Ed invites Brandi onstage and admires her Elton John inspired gold and glittery microphone)
18. Again Today-(Carlile) w/Brandi Carlile
(Ed talks about friendship, family and long relationships.  Jeff and Stone have been collaborating for 38 years)
19. Smile
(Talking about the powerful women who have been on the stages here and referring to new laws passed in Texas, Ed calls for the end to the oppression of woman now.)
20. Porch
Encore Break
(Ed thanks Mark Smith and others including the people at the state parks that have helped put on the Ohana Festival.  He also talks about the mayor of the city and how he rescued some people)
21.  Wasted Reprise
22.  Life Wasted
(Ed gets ahold of cardboard cut out of himself from years ago.  punches it and gives it wine)
23. Alive
24. Rockin' In The Free World-(Young) Corrine Tucker sings a verse. Taylor Hawkins & Chad Smith play drums, Andrew Watt plays guitar and many others  multiple guest from various bands, friends and family
Please share your experiences of the show here...the Fanview threads are preserved on the board.

Please keep the Fanview threads for Fanviews. It's ok to begin another thread on discussions of other topics and/or debates.

Thank you!


Thank you, John for the set list & notes.

Post edited by Sea on