Fundraiser - American Foundation For Suicide Prevention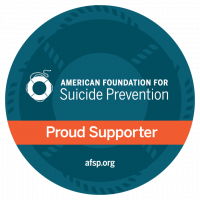 We All Believe
Scarsdale, NY
Posts: 254
Hi all.
I'm raising money for the American Foundation For Suicide Prevention.
I walk in honor of my cousin Dawn. We lost Dawn 11 years ago, and I think about her every day.
This will be the 7th walk I've done. To date, I've raised over $38K while doing these walks.
Any and all donations are welcome. Please note:
A) Your donation is 100% tax-deductible.
2) Please ask your employer about a company match! I wouldn't have reached all of my past goals without matches.
Here's the link to my Walk page. I appreciate your consideration.
Andrew Famulare - Fundraising For American Foundation for Suicide Prevention (afsp.org)
Peace and love,
Andrew