Auto-Save Draft feature temporarily disabled. Please be sure you manually save your post by selecting "Save Draft" if you have that need.
Pearl Jam 30 for 30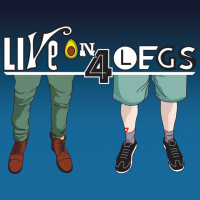 Sobelberg8
Posts: 427
No, there isn't a 30 for 30 doc being made about the band. But looking to create a list of the 30 most important moments throughout their 30 year history to release on the Live on 4 Legs social media pages during the anniversary next week. Anything from singular performances to full show experiences, TV appearances or moments that changed the course of the band's history 

chime in with your favorites, think outside the box if you have to and as always, be respectful of others opinions.
Listen to Live On 4 Legs Podcast here:

Top 5 Never Heard 'ems
1. Brain Of J.
2. Glorified G
3. Sad
4. MFC
5. Man of the Hour
Crazy Wildcard Wish: Other Side