Auto-Save Draft feature temporarily disabled. Please be sure you manually save your post by selecting "Save Draft" if you have that need.
Lou Barlow / Sebadoh / Folk Implosion / Sentridoh
goldrush
everybody knows this is nowhere
Posts: 5,276
Not really sure how much interest there will be in this thread, but I just wanted to show some love for Lou Barlow (without hijacking the Dinosaur Jr thread any more than I already have!)
Like many other musicians these days Lou has been live streaming sets on Instagram and Facebook and they are always really cool. They've probably been the most entertaining things about this whole pandemic situation for me. They are as typically lo-fi as you would imagine - just Lou on a couch with his kids running around the house or talking over him while he plays. His wife Adele is holding the camera and passing along messages and requests from people watching, with Lou telling stories in between the songs.
Check these links for the set Lou played on his birthday a few weeks back when he played all but one of the Bakesale songs. It's cool to hear the Jason Lowenstein songs acoustically too. 
https://www.instagram.com/tv/CCwKsudJedy/?utm_source=ig_web_copy_link
https://www.instagram.com/tv/CCwPcRnnnU4/?utm_source=ig_web_copy_link
He even managed to slip a new New Dinosaur Jr song called 'The Garden' into a couple of his sets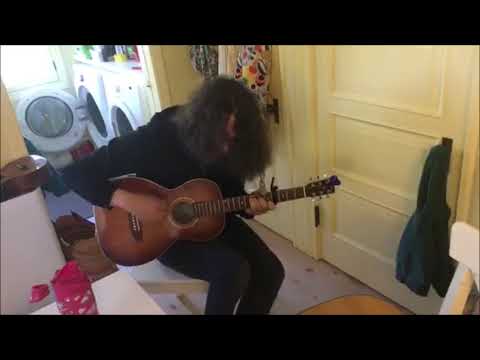 "Do not postpone happiness"
(Jeff Tweedy, Sydney 2007)

"Put yer good money on the sunrise"
(Tim Rogers)