Time for a Webcast UPDATE: Kokua!!!Today!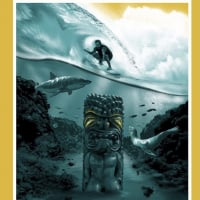 cp3iverson
Posts: 8,572
Update:  Kokua Festival April 25th!!
So the Tour is toast.  Time to promote this thing like its Yield and setup shop at the Warehouse Monkeywrench style.  Just PJ and the crew.  
Nice live preview of Gigaton and whatever else they want to play.  It could look like Single Video Theory. 
10club members get exclusive access.  I'm down for it.  Do it March 27th.  Friday night live PJ!
Post edited by cp3iverson on