*** Eddie Vedder Ohana Festival Fanviews Here 9/28/19 ***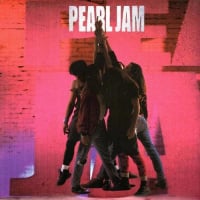 Sea
Earth
Posts: 2,631
Eddie Vedder
Ohana Festival 2019
Doheny State Beach
September 28, 2018
Show Set List
Red Limo String Quartet:
Sietse van Gorkom-Violin
Merel Jonker-Violin
Rani Kumar-Viola
Jonas Pap-Cello
Onstage 8:00
Offstage 10:00
Improv Alive- Red Limo Only
1.    Far Behind
2.    Elderly Woman Behind The Counter In A Small Town
3.    Walking The Cow-(Daniel Johnston)
4.    I Am Mine
5.    Wishlist
6.    Indifference w/ Kelly Slater
7.    Wildflowers-(Petty)
8.    Immortality
9.    Just Breathe w/ Red Limo
10.    Help-(Lennon, McCartney)
11.    Corduroy w/Red Limo
12.    Happy Birthday to Rani-(Hill, Hill, Oren, Forman)
13.    Can't Keep w/Red Limo
14.    Black w/ Glen Hansard, Red Limo
15.    Lukin w/Red Limo
16.    Porch w/Red Limo
Improv Jeremy-Red Limo only
17.    Isn't It A Pity-(Harrison) w/Red Limo
18.    Better Man/(What's So Funny 'Bout) Peace, Love and Understanding-(Lowe)/Save It For Later-(Charley, Cox, Morton, Steele, Wakeling) w/Red Limo
19.    Song Of Good Hope-(Hansard) w/ Glen Hansard, Red Limo
20.    Society-(Hannan) w/Glen Hansard, Red Limo
21.    Hard Sun-(Peterson) w/Glen Hansard, Red Limo, Kelly Slater and guests
22.    Rockin' In The Free World-(Young) w/ Brendan Canty, Red Limo, Glen Hansard and guests
Please share your experiences of the show here...the Fanview threads are preserved on the board.
Please keep the Fanview threads for Fanviews. It's ok to begin another thread on discussions of other topics and/or debates.
Thank you!
Thank you, John, for the set list and notes.