Should PJ Go Back To Having an Opening Band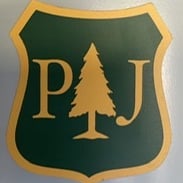 pearljammr78
Posts: 1,471
Looks like 2020 should be a tour year. (Fingers crossed and toes to be safe) 

Do you think PJ should go back to having an opening band for shows or keep it "An Evening with Pearl Jam"? 

I for one enjoyed an opening band because PJ usually brought out amazing bands (Ben Harper, Sleater-Kinney, Sonic Youth, My Morning Jacket etc) and really got you warmed up for the show. 

My semi realistic wishlist for 2020 opening bands would be

The Deftones
Fiona Apple
Ben Harper
Jason Isbell
Brandi Carlie
Sleater-Kinney
Sturgill Simpson 

all would be amazing and the possible collaborations would be awesome. 
Peace,Love and Pearl Jam.