Auto-Save Draft feature temporarily disabled. Please be sure you manually save your post by selecting "Save Draft" if you have that need.
Fat Cops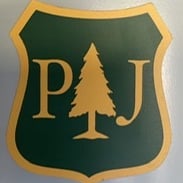 pearljammr78
Posts: 1,473
First and foremost before we have a bunch of snowflakes get offended by fat shaming. I bought a XXL mystery box for myself. And this isn't a bash on cops thread either. 

Why don't cops, at least here in Fresno,Ca(don't wanna speak for other parts of the country or world) have to adhere to a yearly fitness assessment. Lately I have seen more cops that can barely get out of their patrol car around town. Guys with guts so big, I'm sure they can't see their gun belt.
When I was in the military we had a fitness and body fat assessment every year and those who didn't meet the requirements were forced on what we called the fat boy program. If you didn't make weight or body fat percentage in a certain amount of time then you could be discharged and not the honorable way either. 
I believe firefighters have to meet some sort of requirement for safety reasons alone. Why are cops not held to the same standard. It's embarrassing to think that these out of shape Chief Wiggam looking people could apprehend or pursue a suspect on foot. 

To all the first responders and military personnel out there. Thank you for all you do. 
Peace,Love and Pearl Jam.