Full Album Shows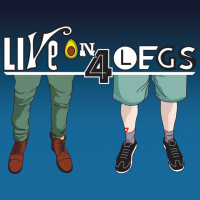 Sobelberg8
Posts: 166
Hello folks, the next Live On 4 Legs episode will be decided by the listeners and fans! I've put together a poll featuring 5 shows where the band played albums in full. Turin '06 (Avocado) Moline '14 (No Code) Milwaukee '14 (Yield) Philly '16 (Ten) and Toronto '16 (Binaural). To vote for the show you wanna hear, click the link below! And no ballot stuffing!
https://docs.google.com/forms/d/12KHHqH4QlIsF6NO1w00hk4C3_kv6lLkoPfHZvSJGTIc
Thanks everyone! Good luck!
Listen to Live On 4 Legs Podcast here:

Top 5 Never Heard 'ems
1. Brain Of J.
2. Glorified G
3. Sad
4. MFC
5. Man of the Hour
Crazy Wildcard Wish: Other Side