Human population: Is it a problem? If so, what are the solutions?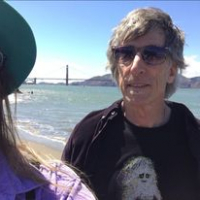 brianlux
Moving through All Kinds of Terrain.
Posts: 38,647
For quite some time, I've been tempted to ask these questions but hesitate to do so with the concern that doing so may be taken wrong.  So let me state from the outset:  I do not hate children.  Though I have never had children, I have been a teacher, I have help raise some of my nephews, I have godchildren and great godchildren, nieces and nephews and grandnieces and grandnephews and children of good friends and I love them all. But I am concerned with what I consider to be overpopulation of the human species. 

What promoted me to ask these questions is this article...
...which implies in its premise that having fewer children is one of the best things one can do for the planet that sustains us.

I agree with that premise and I believe it is useful to consider ways in which we might humanely curb human population.  But that's the tricky part.  How can this be achieved? 

Do we just ignore the problem and take the fatalistic viewpoint that like any species that exceeds carrying capacity, it will right itself through natural means? 

Do we encourage others to not reproduce?
We banned CFCs because they were causing holes to form in the ozone layer and we knew that was bad for our environment.  So if we believe overpopulation is also bad for the planet, do we place into effect laws that state who can have children and who cannot or how many we are allowed to have?  (That's a question, not an opinion.)
What I'm hoping for here are some reasonable suggestions to what I and many others see as a problem.  I have no problem discussing with others here who disagree with the idea that human population is a problem but I won't engage in or respond to any post that even suggest that for me this is about hating children.  Its' not.  Please, don't even go there.  Thanks.

"I believe in the mystery, and I don't want to take it any further than that. Maybe what I mean by that is love."

-John Densmore