Auto-Save Draft feature temporarily disabled. Please be sure you manually save your post by selecting "Save Draft" if you have that need.
Greenbacks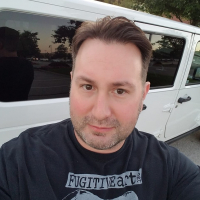 gimmesometruth27
St. Fuckin Louis
Posts: 18,731
I have been playing cabs with celestion vintage 30 speakers for probably about 17 years now. Was thinking about changing up my sound a bit. I could buy a bunch of pedals. I could put new pickups in my guitars. I have done all of that at some point over the years. Only thing I have never done is tried different cabinets. I am thinking about getting a late 70s Marshal cab with green backs. I have tried a few out at shops but never with my specific amp. I am currently running a 1974 Marshall JMP that is super bright. I attenuate it down to -12 db and then it gets pretty dark. I compensate for the darkness by turning on the Bright switch on my hotplate, which makes the amp brighter than I want. 

Anybody have experience with greenbacks? Love em? Hate em? I know my amp was designed to go with greenbacks. I have a Matchless that at one time had a matching cab with greenbacks, but the guy that sold me the amp kept that cab.

Just wanted to see if anybody has any insight.
There is nothing noble in being superior to your fellow man; true nobility is being superior to your former self.- Hemingway

"Well, you tell him that I don't talk to suckas."