Auto-Save Draft feature temporarily disabled. Please be sure you manually save your post by selecting "Save Draft" if you have that need.
*** Ride Festival Fanviews Here 7/9/16 ***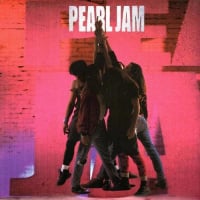 Sea
Earth
Posts: 2,513
Pearl Jam
Ride Festival
Telluride, CO
July 09, 2016

Walk On Music: Pendulumorphosis 7:17
Band On Stage: 7:18
Band Off Stage: 9:51


01. Nothingman
02. Pendulum
(Ed greets the audience. Tells the crowd that they have time so they can ease into the show. He mentions Kurt Vonnegut noting that it doesn't get better than this. He tells a story about touring in the old days and sharing hotel rooms and holds a sticker from a local radio station that acted as a sort of window to greener space than the bad hotels in the city they were staying in.)

03. Thin Air
04. Sleeping By Myself
05. Off He Goes

(Ed has something passed to a kid down front. He admits to making a mistake in "Off He Goes". He talks about the difficulty of trying to sing and play and remember lyrics in the thin atmosphere. He talks about celebrating the manager Kelly Curtis' birthday and tells a story about some marijuana that was stronger than he had anticipated.)

06. Just Breathe (Ed stops during the solo and asks for the lights to be turned down and seems to be having trouble hearing the other band guys)

("Some of you may know that this next song doesn't get played much and some of you may not." It was written by the guy who was our drummer. Dave Abruzzese, We wish him well.)

07. Angel (first time played since March 13, 1994 in Chicago)

(This is the first time Pearl Jam has played this song as a band. A local requested it and minutes before they came onstage the sister of Chris McCandless [Into The Wild] called Ed. Ed thinks the Chris would have found found Telluride eventually if he hadn't passed away and he would have certainly loved it.)

08. Society-(Hannan) First Pearl Jam performance
09. Low Light

(Before we start the next section I would like to thank the locals for having us out here and thank the people who found this place so many years ago. Let's make sure we clean up after our selves so they ask us back again. This is for the locals.)

10. Elderly Woman Behind The Counter In A Small Town
11. Setting Forth
12. Corduroy
13. Why Go
14. Mind Your Manners
15. Even Flow

(Ed mentions that heard there was a Pearl Jam Karaoke contest in town a few days earlier. He wishes he had known figuring he could have at least come in third "on a good day". He asks if the winners are in the audience. Two young women start to come on stage. He pleads not yet, he isn't ready for them and is a little intimidated. He says "you thought you had to have balls to sing like this. Nope."

16. Glorified G
17. Daughter/WMA (Brittany Hale and Caitlin Ketel, the Karaoke winners join Ed briefly for a chorus of Daughter.)

18. Sirens

(We have been thinking a lot about what has been going on lately so just because we are not talking about it doesn't mean it isn't on our minds….)

19. Unthought Known
20. Better Man/Save It For Later-(Charley, Cox, Morton, Steele, Wakeling)

Encore Break

(Ed chats up the audience and compliments the area and the audience. He thinks the next song will explain what it feels like to be here with just a few little tweaks.)

21. Santa Cruz (sung as Telluride)

(Ed thanks the bands that played before them. Especially Dirty Knobs which features Mike Campbell from Tom Petty & The Heart Breakers.)
22. I Won't Back Down-(Lynne, Petty) for Mike Campbell
23. Smile (dedicated to David who lost his pilot brother Mikey. Their family is at the show)

(this is for the same folks…)

24. Given To Fly

(Ed thanks the people who set up this festival and praises them. A women named Jennifer is the organizer of the festival and the band want to wish her Happy Birthday)

25. Comfortably Numb-(Gilmour, Waters)
26. Black
(Ed compares the night sky in Hawaii with Telluride because the number of stars you can see. He introduces Boom)
27. Crazy Mary-(Williams)
28. Alive
29. Yellow Ledbetter

Please share your experiences of the show here...the Fanview threads are preserved on the board.

Please keep the Fanview threads for Fanviews. It's ok to begin another thread on discussions of other topics and/or debates.

Thank you!

Thanks John for the set list & notes.
Tagged: