Auto-Save Draft feature temporarily disabled. Please be sure you manually save your post by selecting "Save Draft" if you have that need.
***Petition: PJ, Please Play A Tragically Hip Song In Ottawa***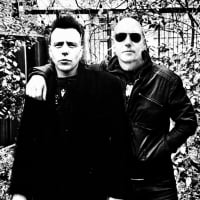 HughFreakingDillon
Headstonia
Posts: 27,751
cover a Tragically Hip song. Fifty Mission Cap would do it.

edited 5/25/16 for recent news about Tragically Hip's frontman Gord Downie, who was diagnosed with brain cancer in December 2015. They are releasing their new record in early June, and will embark on their farewell tour over the summer, playing 11 Canadian dates. It would be incredible if PJ would play a one-off Hip tune in tribute. Any Canadian audience would go nuts.

edited Jan 17/20: changed the name of this thread. I totally understand how unlikely this is (and if it does happen, how it's more likely in Toronto), and also how polarizing the Hip can be to some, so please, no need for posts about how they suck or how PJ don't know who the hip is (they do). This is a positive thread about a wish that would probably make a lot of attendees at the show very happy. So, let's do this!
(Track 10 of The Headstones' Nickels For Your Nightmares)



Post edited by HughFreakingDillon on
Tagged: