Auto-Save Draft feature temporarily disabled. Please be sure you manually save your post by selecting "Save Draft" if you have that need.
Good God, Play Oceans More!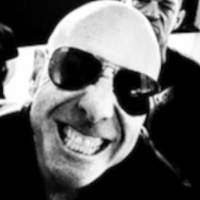 HughFreakingDillon
Headstonia
Posts: 25,918
It is one of your best tracks, and as of this post, it has been played a mere 81 times in 24 years! Even Flow, by comparison(their most played song) has been played 775 times! Nearly TEN times more (how ironic). Backspacer tracks have been played more! Anyone know any legit reason they don't play it more than they do?
(Track 10 of The Headstones' Nickels For Your Nightmares)



Post edited by HughFreakingDillon on
Tagged: