Good News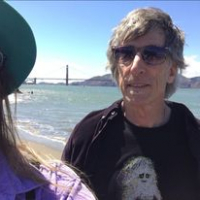 brianlux
Moving through All Kinds of Terrain.
Posts: 38,603
Why not- let's through some good news around here now and then! I got this thread topic idea from Huffington Post's web page. They have a section called "Good News".
Here's a cool one from today's Huff Post Good News page:
http://www.huffingtonpost.com/2014/06/06/drowning-oregon-teen-rescued-sheriff_n_5461324.html?utm_hp_ref=good-news
Oregon Deputy Risks Own Life, Rescues Teen Drowning In Frigid Water

PORTLAND, Ore. (AP) — A deputy sheriff on Southern Oregon's coast who spent 45 minutes battling the surf and keeping a teenager's head above water was described as delirious and losing consciousness when rescuers were finally able to pull the two from 50-degree water.

Deputy Terry Brown was hospitalized in critical condition Monday, but he and the 14-year-old from Brookings are expected to recover, Curry County Sheriff John Bishop said.

The boy was in about 3 feet of water at Harris Beach north of Brookings when he got pulled seaward by a strong, rip current into what Bishop said was extremely rough surf.

Brown was among those responding to a 911 call. He stripped to his uniform pants and T-shirt, put on an orange life vest and went after the boy.
"I believe in the mystery, and I don't want to take it any further than that. Maybe what I mean by that is love."

-John Densmore

Post edited by brianlux on