*** Charlottesville Fanviews Here 10/29/13 ***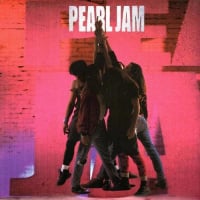 Sea
Earth Posts: 2,830
Pearl Jam
University of Virginia
John Paul Jones Arena
Charlottesville, VA
Oct. 29, 2013
Set List
01. Pendulum-(from the new album "Lightning Bolt")
02. Release
(Ed sings "Oh dear Lou" in the last verse. Presumably referring to Lou Reed who passed away the previous Sunday)
03. In My Tree
04. Corduroy
05. Go
06. Why Go
07. Lightning Bolt-(from the new album "Lightning Bolt")
(during the guitar intro Ed says, "Good evening, we'll talk later. First I have a story to tell you." starts singing.)
08. Mind Your Manners-(from the new album "Lightning Bolt")
(Ed says, "I remember exactly when this next song was written. It was right on Virginia Beach thirteen years ago when we were last here. We were really struggling with some things at the time. I also noticed that this is the anniversary of Hurricane Sandy. It is nice to know that after all those tragedy's that we can find ourselves in this cozy building with you".)
09. I Am Mine
10. Swallowed Whole-(from the new album "Lightning Bolt")
11. Faithfull
12. Wishlist
13. Sirens-(from the new album "Lightning Bolt")
(after the song is over Ed says "thanks a lot" and starts strumming his 12 string acoustic and singing the "a-ah, oh oh" outro. The audience joins in and they sing a couple of rounds of the outro. Not unlike the "Black" outro sing along)
14. Jeremy
15. Grievance
16. Glorified G
17. The Fixer
18. Down
(early in the song Ed sees something he doesn't like happening. He asks if something is wrong and stops the band. The house lights come up and Ed says, "I think this is going to get sorted out quickly." After a very brief pause Ed says "That was just a speed bump." The band starts back into the song).
19. Rearviewmirror
Encore Break 1
(Ed jokes about how cool it would be if the 12 year old in the front had his first sip of wine at a Pearl Jam show. He says we will talk to our accountant and see if we can set up a fund in case the kid ends up at AA. He says "this next song we haven't played this tour because it is so fucking depressing." He apologizes to the parents for saying "fuck" so much in front of the kids. He thanks the audience for taking such good care of each other and that except for that one person it is great that it is safe for the kids to be up front.)
20. The End
21. Thumbing My Way
(this one is about getting out of college or not even getting into college or working a job that isn't the one you wanted...hopefully when you get out of college their will be jobs to have.)
22. Sleight Of Hand
(Ed starts to play "Future Days" then asks the band if they can change the order. Stone starts playing "Footsteps".
23. Footsteps
("That last song is such a beautiful piece of music. You can say that when you didn't write it. That music is so good and they let me write a song to it. Chris Cornell wrote a song to it and I think Andy Wood wrote a song to it. Let's thank Jeff and Stone for starting this all off. And can we thank Matt Cameron for playing in two fucking bands? Okay, let's turn the cameras off and get this over with. Ed goes down and pours something into a cup and says "That is for the Dad, you can do whatever you want with it." (this refers back to Ed wanting to give some wine to the 12 year old in the front). Ed then laughs and says, that "is Gatorade. No wait, that was the wine...No, it was the Gatorade...well that is what some people call it." Ed promises to talk about Mike later and introduces Boom.)
24. Future Days-(from the new album "Lightning Bolt")
25. Mother-(Waters)
26. Given To Fly
27. Whipping
("This one doesn't get played a lot. There are more surfers in Virginia than people realize")
28. Big Wave
29. Sad
30. Porch
Encore Break 2
(Ed mentions a sign he sees about Lou Reed. Jeff plays a line of "Walk On The Wild Side". Ed says, "Let's, on the count of three, maybe he can still hear us, say 'we love you Lou'." Ed counts off and the audience complies.)
31. Breath
32. State Of Love And Trust
33. Alive
(Ed brings the young man up on the stage. Ed notes they knew every word to every song. Ed says that is great that kids are so into the band because they will at least have an audience of 2 people into their 80's. Ed notes, "This is the Led Zeppelin arena" Mike starts playing Led Zeppelin riffs. Ed corrects himself, "oh no John Paul Jones arena)
34. Baba O'Riley-(Townshend)
35. Little Wing-(Hendrix)
Please share your experiences of the show here...the Fanview threads are preserved on the board.
Please keep the Fanview threads for Fanviews. It's ok to begin another thread on discussions of other topics and/or debates.
Thank you!
Post edited by Unknown User on