The LOVE Of The Band RUSH
g under p
Posts: 18,070
Yes I know many on here cannot stand the band
, however many others including my nerdy self love them and the chick lead singer.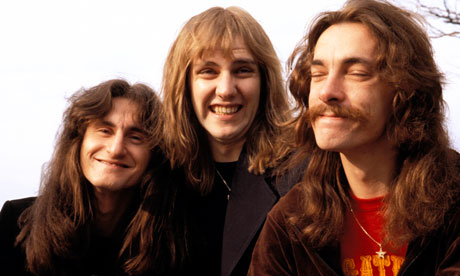 : *Our Fans Feel Vindicated*
Rush, and Rush fans, are long used to being the butt of the joke – kimono-wearing, book-learning, heavily moustachioed Canadian prog-rock overlords never seemed likely to be at the cutting edge of cool. But what's really interesting is how their fan archetype – that nerdy, computer-club, Dungeons and Dragons-playing, comic-reading, sci-fi geek – has moved from the margins right into the very heart of the mainstream. Rush have been uncool for so long that they are, finally, perhaps the coolest band in the world.

"We've been vindicated!" laughs guitarist Alex Lifeson down the phone from his home in Toronto a few days later. "A lot of fans feel vindicated, too. There is a segment of our audience that are outsiders and some have grown into power and influence, but that bond they feel to us is still there. It's very, very deep and I don't think it's like that for a lot of other bands."
The same could be said in the case of Pearl Jam in that they also have their legion of fans and outsiders. The bond PJ and their fans have is super strong and the same can and is said about
and their fans it's only going on 40 years now. Never been on the cover of Rolling Stone or in the Rock and Roll Hall Of Fame and they will never need either one of those so called status positions. I hope they never get it in the RARHOF they sure don't need it.
So
LOVE
em or
HATE
em they are STILL a great band touring and STILL recording some 30+ years later. Still a classic album.....2112...
Instead the band locked everyone out and wrote 2112, an album whose entire first side was taken up by a concept piece about a brutally dystopian future in which a group of elite priests exert total control over the meek and mediocre: excellence and individualism have been traded in for a numb, cowardly security. One man finds an old guitar, is fascinated by the sounds it makes and begs the priests to let the people make their own music. They respond by crushing the guitar beneath their feet. A voice at the track's end intones: "Attention all planets of the Solar Federation: we have assumed control."

The sleevenotes offered thanks to the rightwing novelist Ayn Rand, while critics also detected nods to Dostoevsky and Nietzsche. Peart's ultra-libertarian stance was construed by the NME, never one to shy away from a ludicrous argument, as being dangerously close to Nazism, despite Rand – and Lee – being Jewish. "I believe in the sanctity of the individual," Peart said later. "In freedom of action without harming anyone else." While this debate raged on, in England at least, Rush displayed their desire for individual freedom on 2112's sleeve where they were pictured wearing silk kimonos, in what they admit in Beyond the Lighted Stage was an attempt to have an image, any image. As a young fan I found that picture a far more powerful message and, to this day, I've never met a Rush fan who ever gave two hoots for Rand or objectivism, but I know plenty for whom Rush's brilliantly openhearted, unafraid ludicrousness was just as much of a draw as their staggering technical aptitude.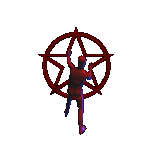 Dedicated to the few
fans on here...
Peace
*We CAN bomb the World to pieces, but we CAN'T bomb it into PEACE*...Michael Franti

*MUSIC IS the expression of EMOTION.....and that POLITICS IS merely the DECOY of PERCEPTION*
.....song_Music & Politics....Michael Franti

*The scientists of today think deeply instead of clearly. One must be sane to think clearly, but one can think deeply and be quite INSANE*....Nikola Tesla(a man who shaped our world of electricity with his futuristic inventions)



Post edited by g under p on